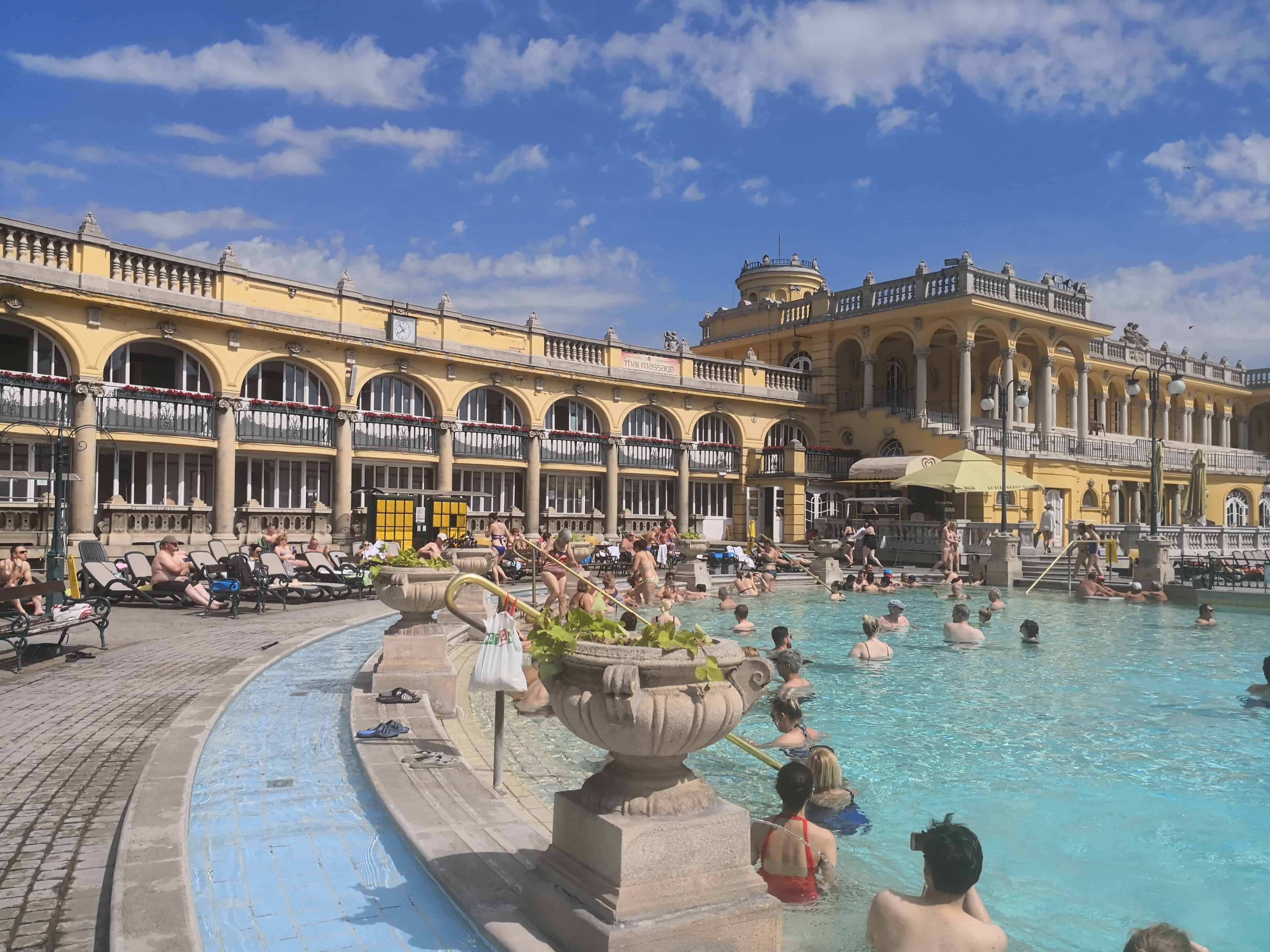 Budapest Day #3
We got on the Metro at 9am – like everywhere in Europe the trains are SO cheap & generally reliable it is a pleasure to use! – obviously, I DO NOT include the UK in this where they are just SO expensive!!! (sorry, I hate using CAPS) but it does really wind me up!
Anyway, we got going early to get to the….
Szchnyi spa & beer 10.30 – Yep, another Spa, this is the outdoor & famous one (Travel Man again) – we got a Cubicle & went into every pool. The one outside was lovely as was the weather, hence a cheeky well deserved beer @ 10.30am!
Lots more walking via Opera house, Simpla Kertz again & next door for Karavan Street food.
Wine Tour – Etyek – 1st pick up – over an hour picking people up before getting to the 1st winery. Most of the other guests were American. All seemed like a 'good bunch' – Susan was our host/guide & she was excellent – a lovely touch was she took the pictures below & emailed every one them the day after!
Lisa did here Rhino impression for Howard (I think was his name) at the final wine place where we ate. Alas, we were all pissed by this stage & not really listening to the 'ex-banker' talking about his wine & restaurant & chef!
No tip was given as we were taken totally by surprise that we were actually the 1st drop-off! Kissed Susan the guide as if parting friends – aaaahh, the wonder of booze! (I also think I saluted the bus of people as a farewell!).
Monyo for beers & swing. Bed.