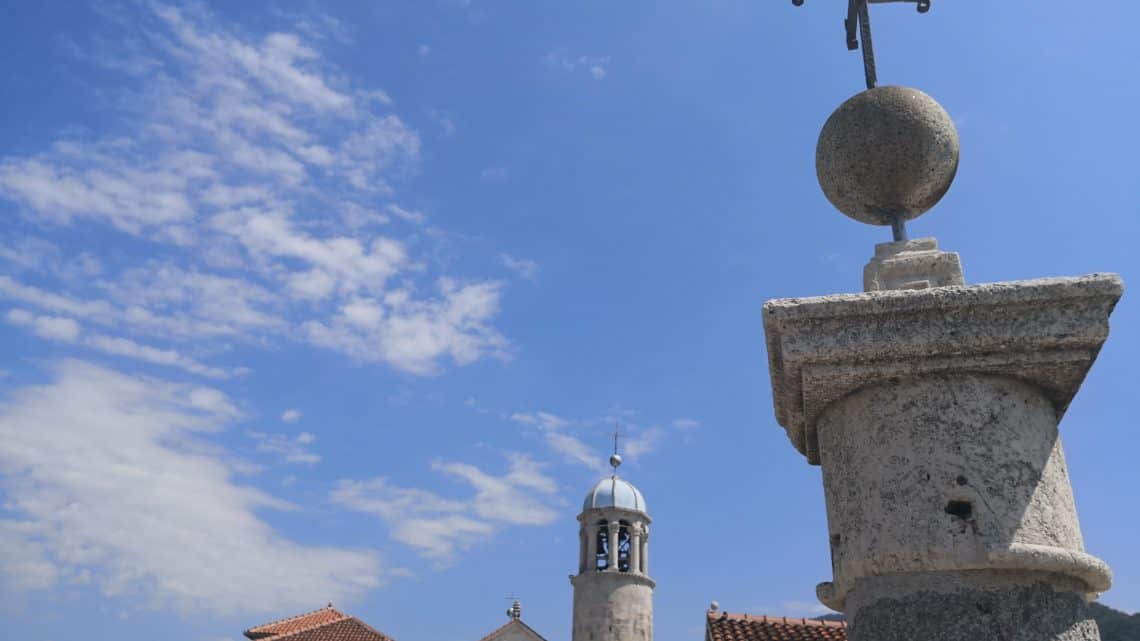 Montenegro Day #2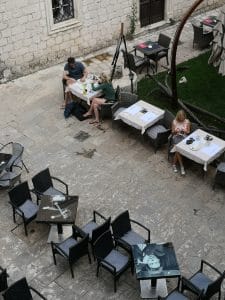 Up for brekkie. Lovely atmosphere sat outside.
Eggs & 'bacon' with the church bells ringing.
Then the big uphill walk.
45mins. Sweating like a bastard! (check the T-Shirt!)
What a view.
The sun came out properly at the summit.
Did I mention the sweat?
Shower.
Wander.
Fell for the lie – Hotel Hippocampus (no link!!) – roof terrace & large local beer 3€….bollocks. A bottle of 330ml.
2 doors down – The Old Winery. 500ml white wine + cheese board selection type thing. Very nice.
Wander.
Last minute decision to just get on a boat & do Perast & Our Lady of the Rocks.
Got 2 beers for the boat.
2.5hrs – incl 2 x 30min stops. 15€ each.
Quite stunning.
Cat museum 1€. Saw new 'Stave' & bought pic with a cat in a crash helmet.
Craft beer @ Gastropub (again).
Back & changed.
Przun for dinner. Nobody else there except parents with kids running everywhere. Lisa nearly hit on the head by deflated green space-hopper!!
Shared beef & mushroom risotto which was gorgeous!! Main meals were turds. Shit fish & shit pork.
Desert was souffle with blood spatters.
Grappa std & pear both were fucking minging!! 2 iced limoncellos on the house. Waiter lad was lovely. The experience not awesome.
Back to Evergreen Jazz club to see Japan go 2-0 in World Cup & then go tits to 3-2 & out to Belgium.
Bed.
Google Map of Day #2: