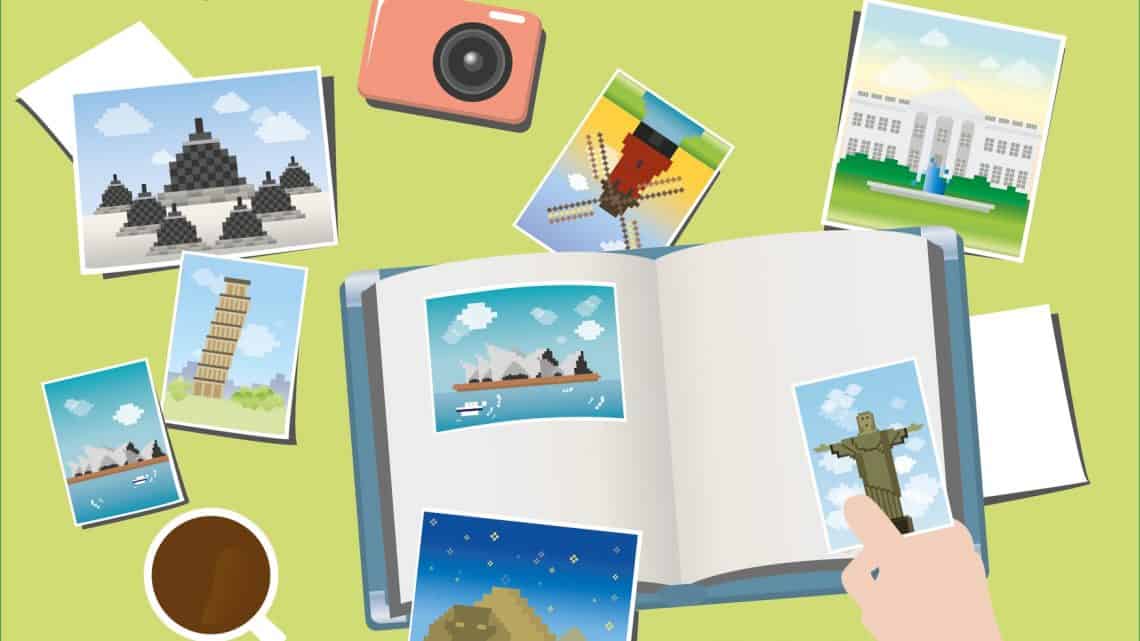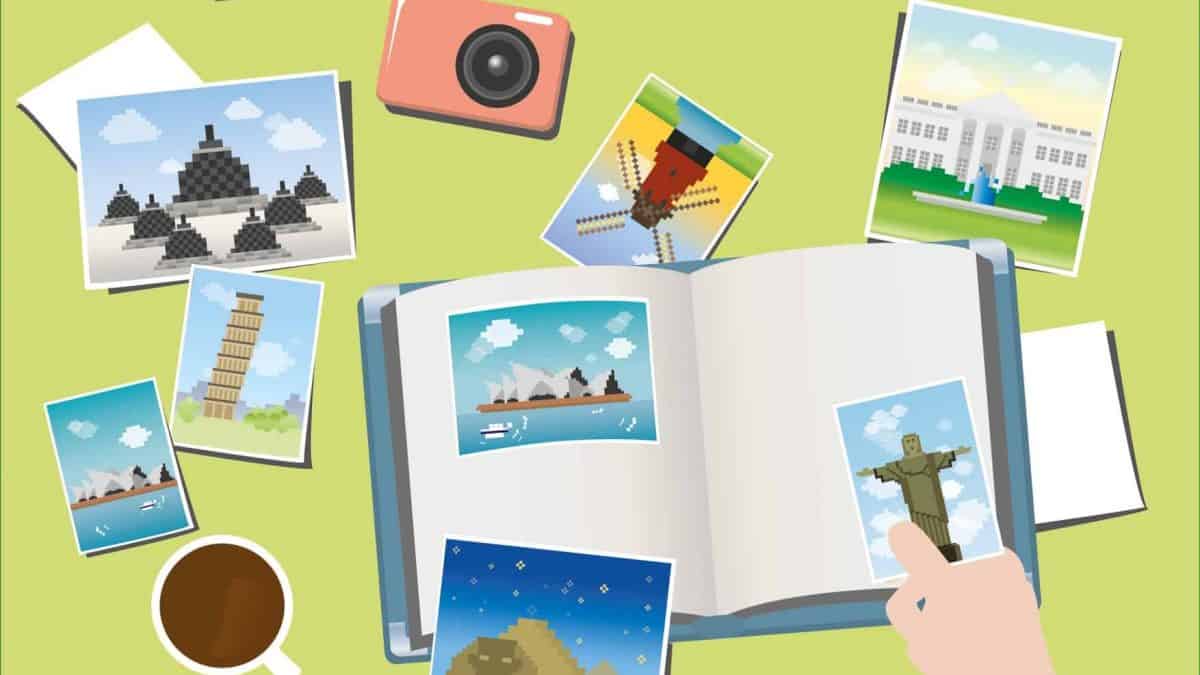 Best International Travel Tips – 22 Packing Hacks and Tricks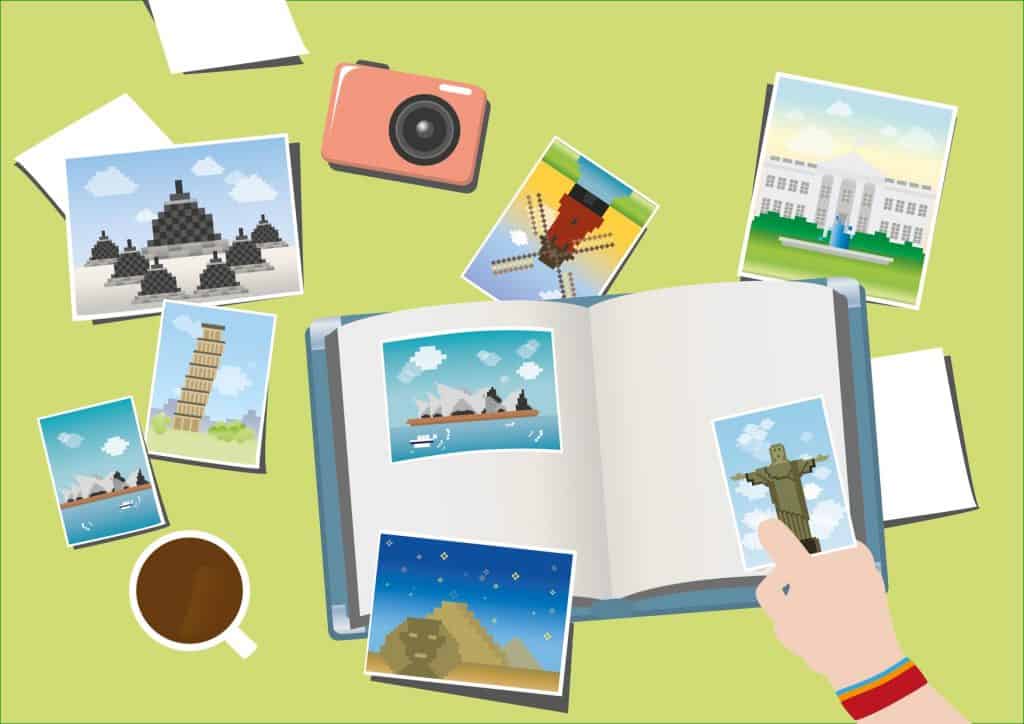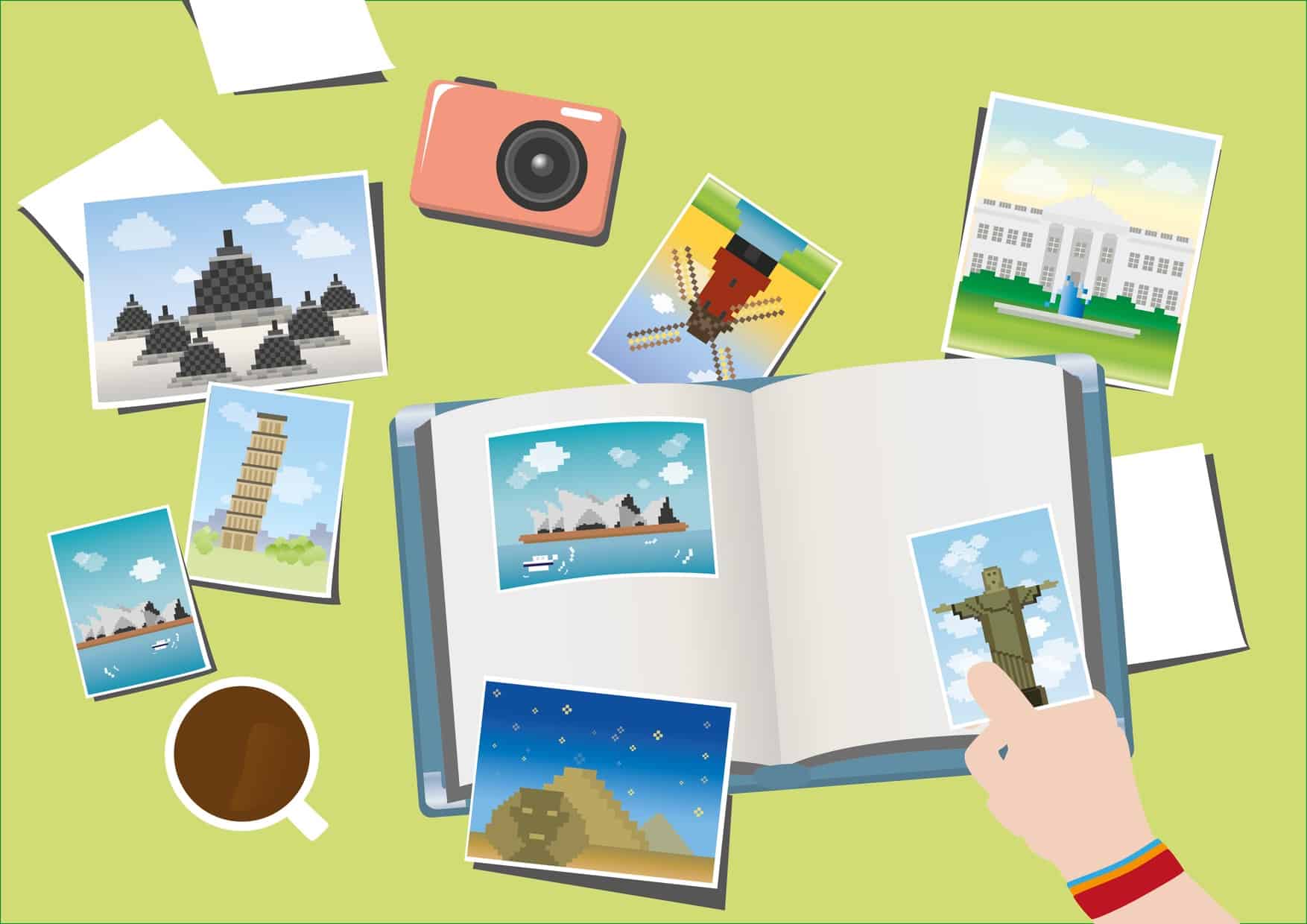 On the hunt for the best International Travel Tips?
Don't worry, I have you covered!
This article is going to cover what I feel are the best international travel tips when travelling & includes hacks for packing your luggage & other travel tricks that I have discovered over time.
This is not a finite list by any stretch of the imagination. I will be adding to this as I find more that I think are useful.
Some we have learnt ourselves and some we have seen/read or picked up for other travellers.
One of the worst feelings, before you have even started travelling, is when you are committed to the outbound journey (train the airport etc) and you realise you have forgotten something!
Needless to say, this only usually only happens once.
So the first thing on my list is what I call my:
Travel Drawer – Packing Hack #1
This has been a saviour over the years and has pretty much stopped the nightmare of forgetting things.
It is just a couple of drawers in a chest that I keep specifically for travelling. All the bits and pieces that we need when we go travelling are in these few drawers.
Things in the draw include my various travel bags (outlined below), travel size supplies, my travel watch, insect repellant, packs of cards, travel wallets & the list goes on.
So when I start to pack, this is the first place I go to and the vast majority of our travelling bits & pieces are there.
Travel Bag Tip – Best Way To Keep Things Together & Not Forget Them
I bought these bags years ago and am still using them. They are Kiezels bags this is their website & it says that they are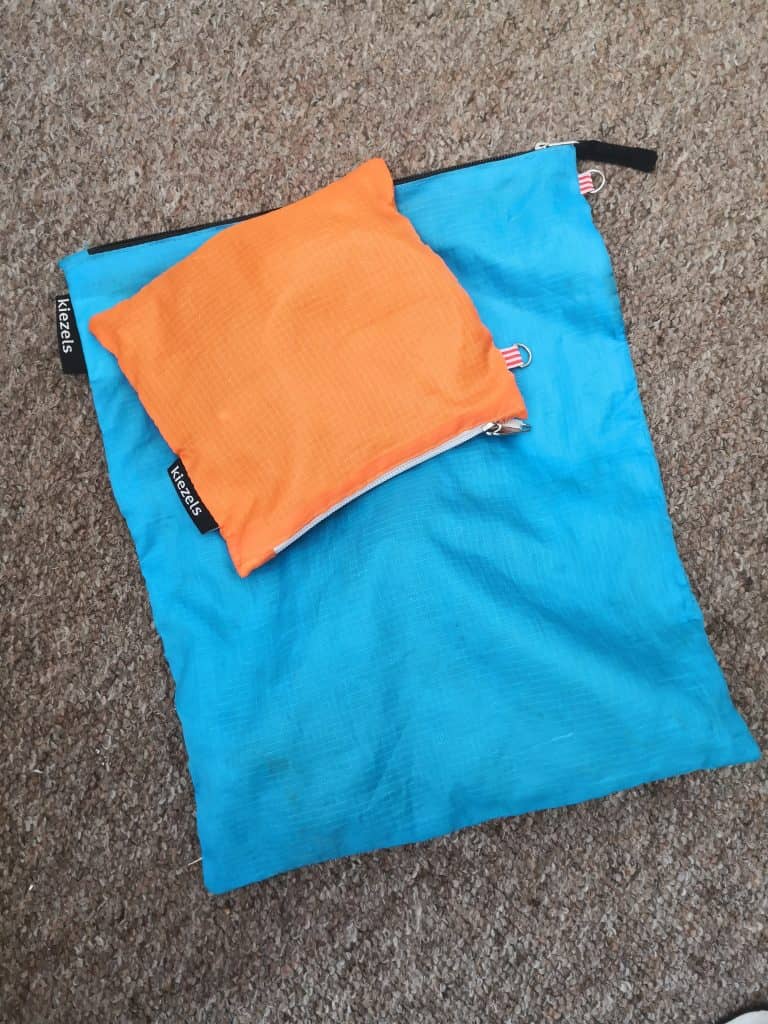 available from Amazon but currently aren't.
Anyway, there is nothing special about these bags, they are just different colours & different sizes. I also bought these BXT Organiser bags recently & they tick the same box.
The idea behind them is that you know exactly what is in them & you can find them easily.
For example, the orange bag contains all my charging stuff (I will go into exactly what I use in a while). I don't have to go finding stuff to put in it, it is always ready.
The blue one is what I call my 'Plane Bag' and will also go into that later.
Regardless, they all have specific contents and are always ready to go!
Travel Wallet – A Travelling Must Have
There is a theme here with my best international travel tips post so far.
Keeping things together.
I bought my one many years ago & love it – my one is made by Lug but it is no longer available – this is very similar – Vermingo Travel Wallet
It contains all the essential travel paperwork – Passport, boarding passes (I still like to print paper ones out!), my travel credit cards (more about that later), a couple of pens ready to fill in landing cards or visas.
Other things I keep in it are other travel-related cards – Priority Pass Membership card and all my airline & hotel loyalty cards.
A couple of spare passport photos is a good call. You never know when you might need them for visas etc.
Some other practical things I keep in my wallet include some indigestion tablets (Rennie), a few instant Imodium's (diarrhoea relief) & some ibuprofen.
Best Travel Charging Pouch – My Orange Bag
Linking in with the above I have one bag that contains one of my favourite bits of 'Travel Tech' it is a 4 USB Travel charger made by a company called Syncwire.
It is awesome.
It is a plug that has 4 USB slots & covers all international sockets with 2 attachments.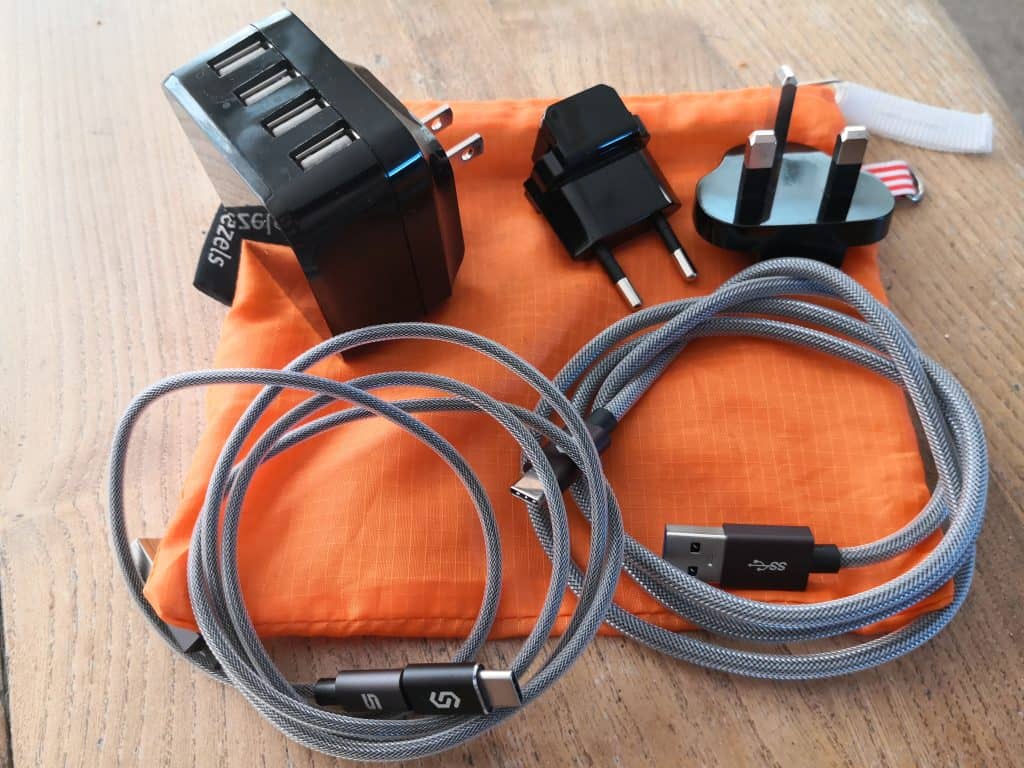 I also have USB-C & Micro USB leads from Syncwire as well. The quality is so good it is all I am prepared to take away as they are so reliable.
Needless to say, this bag sits in my travel drawer.
I also own 2 more of these USB chargers that I use around the house. I can't recommend them enough. It is quite frankly my best international travel tips #1 hack.
The Plane Trips Activity Bag – My Blue Bag
This is something so simple I almost feel it pointless in mentioning – but I will as we have all spent ages stood behind someone in an aeroplane aisle pissing about trying to get stuff out of their bag only to then mess about more trying to get their bag in the overhead locker!
I have a blue bag, you can see it in the picture above.
In it, I have all the things that I am likely to want/need on a flight. They aren't in 3 different pockets in my luggage. They are in 1 bag.
Usual contents include:
– My Tablet
– My Kindle
– Charging Cable
– A packet of Haribo Tangtastics (you never know when you will need a sugar boost/hit).
– Headphones
– Headphone splitter (Syncwire! – no surprise there)
So when I get to my seat, the blue bag is out & the luggage stowed!
Sorted & no pissing about!
Simple.
Must-Know – Best International Travel Tips – Some Basics
Okay, so we have covered a few of my quirks & travel habits now it is time for some stuff that a lot of people would consider as travel tips basics.
But even basic things are worth mentioning as everyone had to hear them for the first time at some point.
– Roll Your Clothes When Packing
This is something I learned quite a few years into travelling & now do all the time. The rationale behind it is that you can get more clothes into a case when your clothes are rolled, they say an extra 3 items for a normal size case. They also say that it helps prevent creasing.
A very recent addition to our travelling is travel roll-up compression bags – Wow! These work in the same vein as the ones that you need a vacuum – except – you don't need a vacuum! I wish we had discovered these years ago.
Here is a YouTube video about it….not rocket science but a handy little packing hack: – How to roll clothes for packing
– Get Decent Travel Insurance
In my humble opinion, don't fuck about with this.
Get it and get something decent.
We get an annual worldwide joint policy that covers us both.
Currently, it is with a company called Coverwise and costs about £60 for us both (Sept 18). I can't remember why I went with them, I would have shopped about & checked reviews.
Pray that you never have to use it (i.e. Medical) and if so, rejoice in throwing that £60 away each year.
– Check If You Need Vaccinations Before You Travel
Again, something that seems very obvious but can very easily be overlooked.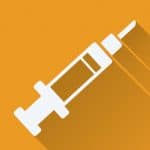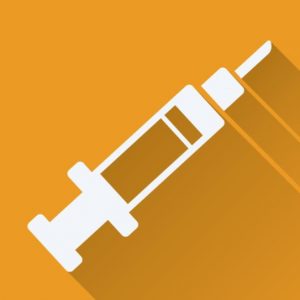 Also, if you do need them, it may take a week or so to get an appointment so it can't be left to the last minute.
Some of the vaccinations you need to have 8 weeks before travelling (so your body can create an immunity) and others need 2nd or 3rd visits for top-ups or boosters.
Finally, be beware, they aren't all free.
So as soon as you think about going to a country, get yourself over to the NHS website. It has a good section that covers what is needed or recommend when travelling to different Countries:
Malaria tablets are also something that is recommended in quite a lot of countries. Years ago I am told they were very expensive and had loads of nasty side-effects.
The only ones that were considered to be acceptable to take were something called Malarone (Atovaquone/Proguanil) but were notoriously expensive BUT since then, the 'patent' has expired and you can now buy 'unbranded' Malarone.
I won't recommend anywhere as I am sure it is different in different countries but just Google 'unbranded Malarone' and check out what companies offer them.
We used them when we went to Kenya on safari and had no issues whatsoever.
– Get Travel Money (Cash) In Advance – Not At The Airport!
This makes me laugh & cringe a bit if I am honest.
For years, whenever I was travelling I would just get my cash at the airport at a bureau de change!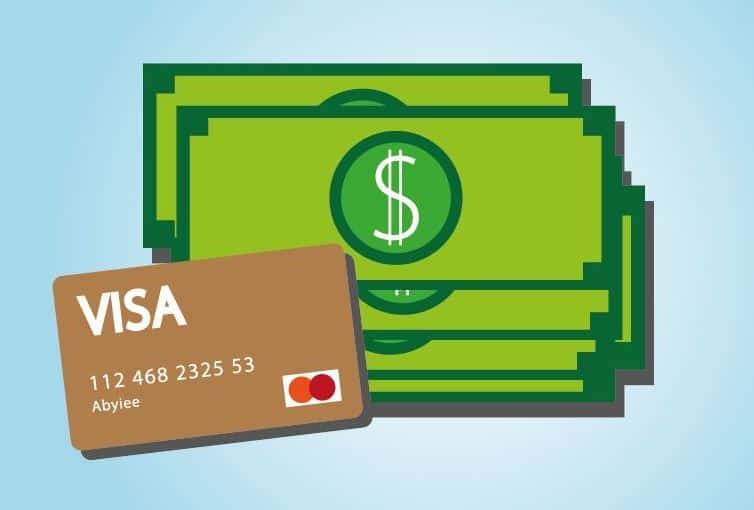 This is now deemed by most as bat shit crazy!
The exchange rates are so poor and you get properly stitched up for being a lazy bastard (me for years!).
Now, if we need currency, we order it online and get it delivered the next day.
We have used quite a few companies over the years and have never had any issues.
This is an excellent resource which we use – https://travelmoney.moneysavingexpert.com
So apart from the actual amount of money, you will get for your money, the only other thing we always choose is those that are FCA authorised (i.e. they play by the rules).
To be fair I don't think it makes any difference and whether they are or aren't, nobody gets their money back if they go tits up.
– Travel At 50% Capacity – A Packing Tip Rarely Achieved
Layout all the clothes you want to take or think you will need and then halve it. Try and be ruthless.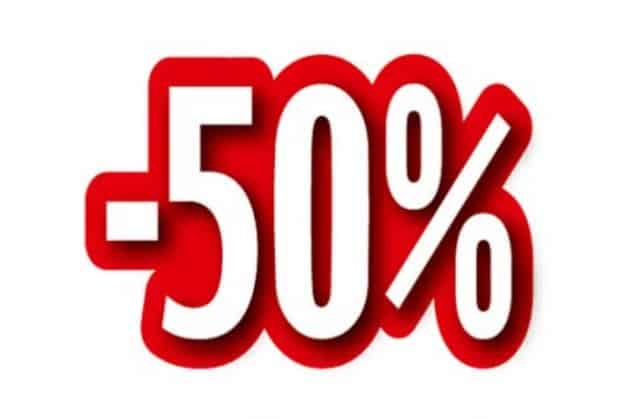 How often when you have been away, have you only worn half (often less) of the clothes you took!? Most of the time?
I am getting better at this but am still work in progress.
This rule is especially true I think when you go somewhere hot.
Once you are there I find I don't give a toss and will spend 80% of my time wearing flip flops, a couple of pairs of swim shorts & a few t-shirts.
Also packing less will leave you with some space to bring other things back such as presents & keepsakes without having to stress about cramming your case.
Best Tip To Combat A Lost International Luggage Nightmare
Fingers crossed, this has not happened to me in quite some time so haven't enjoyed the benefit of this pre-emptive travel hack.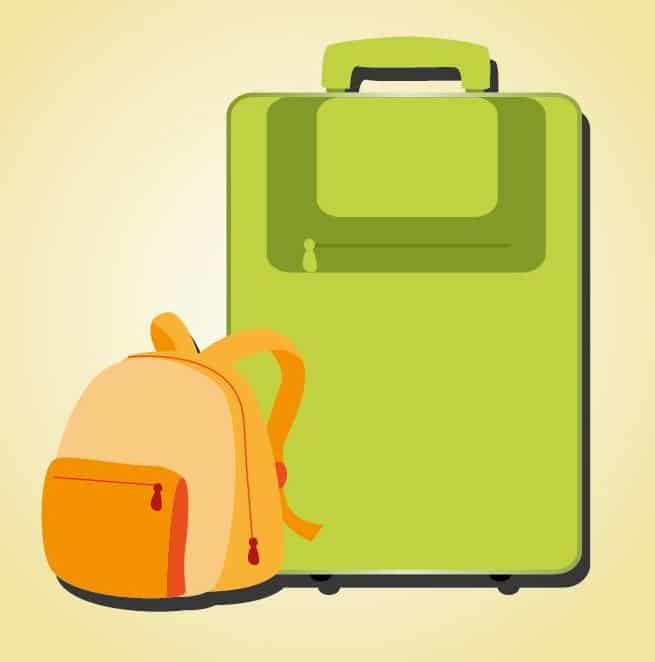 Consider it on 2 levels.
Lost luggage hack #1 is to have an 'outfit' in your hand luggage just in case. Something like shorts, swim shorts, t-shirt & underwear – basically an outfit ideal for where you are going.
I also make sure some of my essentials are in my hand luggage so technically won't go missing.
Contact lenses, glasses & sunglasses would be a top priority. I also carry a few toiletry items as per the 50ml limits – travel hair gel, eye drops, travel toothpaste & toothbrush.
Lost luggage hack #2, which only works if there is 2 of you checking in Hold luggage is to split your clothes between the cases. This way if one of your hold cases goes missing, as long as they both haven't, you will both have some clothes to start your holiday/trip with (plus the stuff in your hand/carry on).
Put Valuables In Your Hand Luggage
To be honest I wasn't really sure I even needed to put this down as one as you would think it was so obvious.
One of the many things I have learnt in life is nothing is too obvious!
Not only would I carry a camera, Kindle, tablet/iPad etc in my hand luggage but also include other things that are valuable in the non-financial way
e.g. I always make sure I have a travel adapter, plug & charging cable with me.
Think of other things that you would be lost without either for a few days if your luggage went astray; for example – prescription meds or make-up.
Wear The Big & Bulky Stuff
This tip mainly kicks in when you are just flying with hand luggage (not a bag in the Hold)
Again, simple but only when you know.
If I am taking shoes/boots on a trip, I always make sure I am wearing them – they take up a huge amount of space (unlike flip flops or trainers).
If you are taking a coat, wear it.
Wear a few layers to the airport.
Don't take the piss though like some people have by wearing all their clothes to avoid airline fees.
Backup Of Backups – Hard Copies & Digital Proof
Again, touch wood, I haven't had to use this measure so far.
You should always keep backups of your most important documents – Passport, Travel Insurance, Visas, Driving Licence & anything else that you would feel naked if you lost it.
In terms of the best international travel tips I am aware this is quite a dull one but being practical can have its benefits!
This doesn't just go for stuff that you use for travelling, to be honest – things like Railcards, Membership & discount cards.
I keep paper copies of things in a few places (hold luggage & hand luggage/day pack) & then also keep electronic versions of everything in quite a few places, I am a bit of a techy geek:
– Google Drive
– Google Photos
– Evernote
– Dropbox
– TripIt
All of these are also available via the web & not just Apps – so, if the nightmare happens that your phone goes missing, breaks or is stolen you can still log in to them & retrieve information from any computer.
Download All Apps From Companies You Are Using On Your Trip
Think about all the companies you are using (or might be using) for your trip & make sure you download their 'App' if available.
Also, after you have downloaded it, open it up straight away and log in with your details. Once this is done your phone should remember it so it is ready to use.
App's are very useful for many reasons.
The main one being that Co's will often update their App before anything else, so you are kept up to date with all new information (e.g. Gate changes or flight delays).
Having a record on you at all times of bookings, references& costs when dealing with hotels/accommodation is very useful to have.
Also, especially nowadays with hotels, with knowing if you have already paid for it or if it is still required.
You can take this one step further and download other apps that might be useful whilst travelling. e.g.
Google Maps – You can now download an 'Offline' map to use for the area you are travelling to/staying at. This just means you can use the map when you are there without using any of your mobile data.
AroundMe – An App that will use your location to let you know what is near/around you – Banks, Cafe's, Pubs, Restaurants, Places of interest etc.
I won't write anymore on this subject as I am currently writing a post on this very subject – best international travel apps.
Buy Branded Travel Size Products Once!
This will save you money in the long run despite it being a bit more costly from the outset.
This best international travel tips or hack is aimed at short trips and/or trips with just carry-on luggage.
The biggest take from this is to use travel-sized bottles.
This almost sounds too simple to even mention but I have seen & heard on many occasions people taking a full-size version of stuff that lasts months on a weekend or week trip.
So assuming that is a given – I tend to buy a branded travel size item that I use just once, then if I am able, I just keep them & refill them going forward from the full-size version from home.
This also helps to identify what is actually in each little container. So many times in the past I have bought 'generic' little pots & put various stuff in them, only to find the writing comes off it and/or it gets mixed up with what Lisa is taking.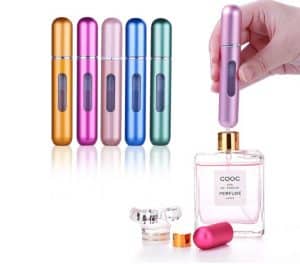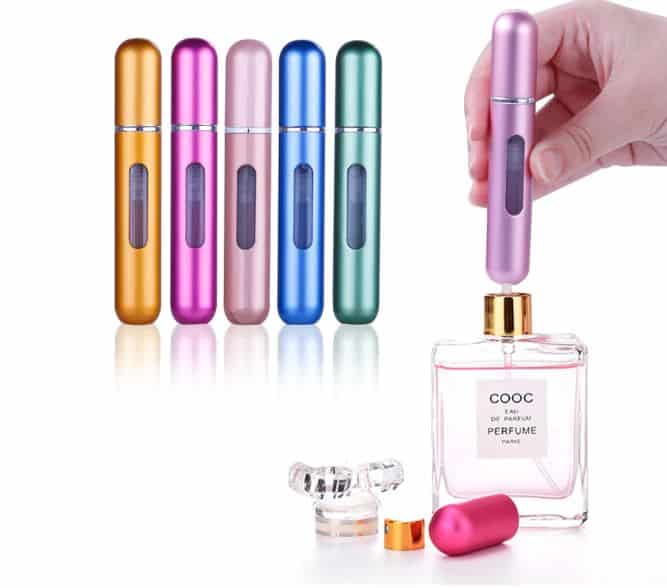 e.g. I have a branded travel-size pot of hair gel – Fish Shape, 80ml bottle of Listerine mouthwash, 80ml bottle of Head & Shoulders shampoo, 80ml of Aldi's travel sun cream and these have travelled around with me for years.
Aftershave/perfume is another one where you need to embrace the travel-size. No point taking a 50-100ml bottle with you!
I still use Chanel Allure Sport as it comes in 20ml size travel spray (the set has 3x20ml refills).
You can now get 5ml or 8ml mini atomizers (for about £2 each delivered) which you can fill up from your main bottle of 'Smell' – I've now been buying them from China – AliExpress
They fill up from the bottom & have a little window in so you can see how much is left.
A Simple Empty Water Bottle = Savings (& Hydration!)
I am adding this to the list for 2 reasons; firstly as a mental reminder to myself not to forget! as I have often kicked myself once I have got to the airport.
Secondly, because over time it will save you quite a bit of money!
Take an empty plastic bottle with you in your carry on bag, 500ml is usually fine but if you want a bigger one then 'fill yer boots!' – then once through security just fill it up at one of the water fountains that airports have.
So simple & obvious that I have often forgotten & then begrudgingly paiy£1.80 for a bottle….or buy nothing to spite my own face! (there is only one loser there – Me).
Okay, that is it for now.
I haven't finished this post outlining what are my best international travel tips by any stretch of the imagination.
I am still writing it.
But rather than waiting until I think it is done, I have adopted the 'Done is better than perfect' approach & will just get what I have written so far out there.
As each chunk is finished I shall add it to this post.
Feel free to subscribe to my blog on the link in the sidebar or you can use the form below, it would mean a lot to me.
Thanks for reading! – Nigel
TravelWanker.World
Nobody Gets Out Alive
[email-subscribers-form id="1″]