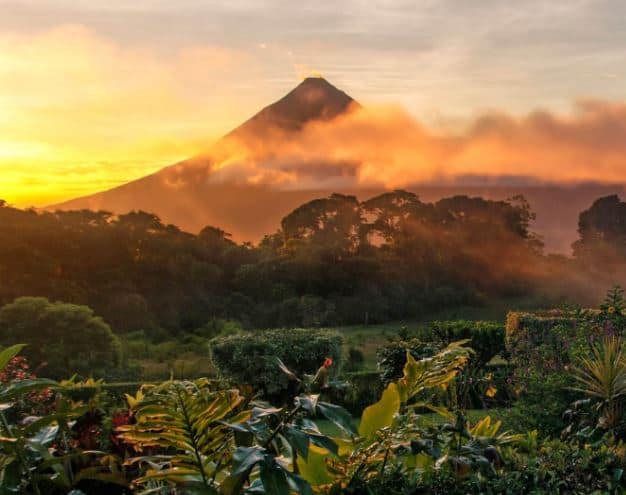 Size:
51,100 Sq KM   – 21% of UK (242,000 Sq KM)
Population:
5m – 7.7% of the UK (65m)
Currency:
Colon (CRC)
$1 = 566 Colon
£1 = 737 Colon
Feb 2020
Costa Rica Beer:
Imperial – Pale Lager 4.6%
Pilsner – Pale Lager – 5.1%
Bavaria Gold – Pale Lager – 5.1%
Bavaria Dark – 5.0%
Cost of Beer in a Bar – 1,200 CRC  (£2 or $2.50)
Can from Shop – 720 CRC (£1 or $0.78)
Language:
Spanish
Capital City:
San Jose
Plugs:
Types A & B
Tipping:
Pretty common & good etiquette.
Restaurants – 10-15%
Taxi – Round-Up
Porter – 1 Colon per Bag
Tour Guide – 3-10 Colon per Day.
Vaccinations:
Hepatitis A
Typhoid Fever
Routine Immunisations
Country Dialing Code:
+506
Emergency Numbers:
Police – 911
Fire – 911
Ambulance – 911
Wikipedia:
https://en.wikipedia.org/wiki/Costa_Rica
Embassy:

UK Embassy – https://www.gov.uk/world/organisations/british-embassy-in-costa-rica
USA Embassy – https://cr.usembassy.gov/
Map of Costa Rica:
Costa Rica – A Brief History
At the beginning of the 16th century, the indigenous people of Costa Rica were tribes of farmers.
On 18 September 1502, Christopher Columbus sighted Costa Rica. In the mid 16th century the Spanish gradually conquered Costa Rica. For 300 years Costa Rica was a colony of Spain.
The country lacked gold & its population was small and it was far less important than the other Spanish colonies.
The Costa Rican population was devastated by European diseases to which they had no resistance.
The first Spanish town was Cartago, which was founded in 1562. However, for centuries Costa Rica remained poor and unimportant with few towns.
Following the Mexican War of Independence (1810–1821), Costa Rica became part of the independent Mexican Empire in 1821. Subsequently, Costa Rica was part of the Federal Republic of Central America in 1813, before gaining full independence in 1821.
Juan Mora Fernandez became the first head of state in 1824.
To begin with, Costa Rica was part of a federation with other Central American states. It soon broke up and Costa Rica formally became a separate state in 1838.
Meanwhile in the early 19th-century coffee was grown in Costa Rica and a class of coffee barons grew up. Coffee brought new wealth to the country.
After 1869, Costa Rica established a democratic government
In 1948 a short civil war was fought following a contested election. About 2,000 people died in the fighting. Peace soon returned and inn 1949 a new constitution was published. The army in Costa Rica was abolished.
In the late 20th century Costa Rica gradually developed and in 1987 President Oscar Arias Sanchez was awarded the Nobel Peace Prize.
In 2010 Laura Chinchilla was elected the first woman president of Costa Rica.
Today Costa Rica is a relatively prosperous country with a well-developed welfare system.
Today, Costa Rica is a democracy that relies on technology and eco-tourism for its economy. Tourism is a growing industry. Bananas, coffee, sugar & beef are still important exports.
Although poverty has declined since the turn of the 21st century, economic problems still exist. Costa Rica is facing problems of underemployment, foreign and internal debt, and a trade deficiency.
We did go to Costa Rica in March 2020 for my 50th – just before Covid hit! It was an Intrepid Small Group Tour & my post/article can be found here: Intrepid Travel – Small Group Tour of Costa Rica