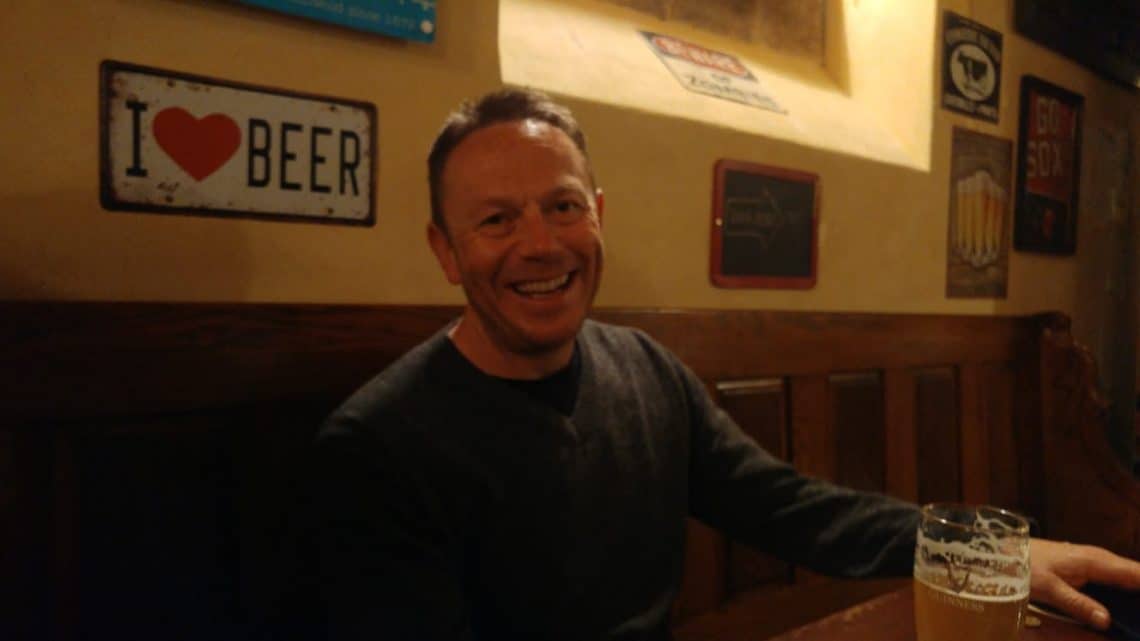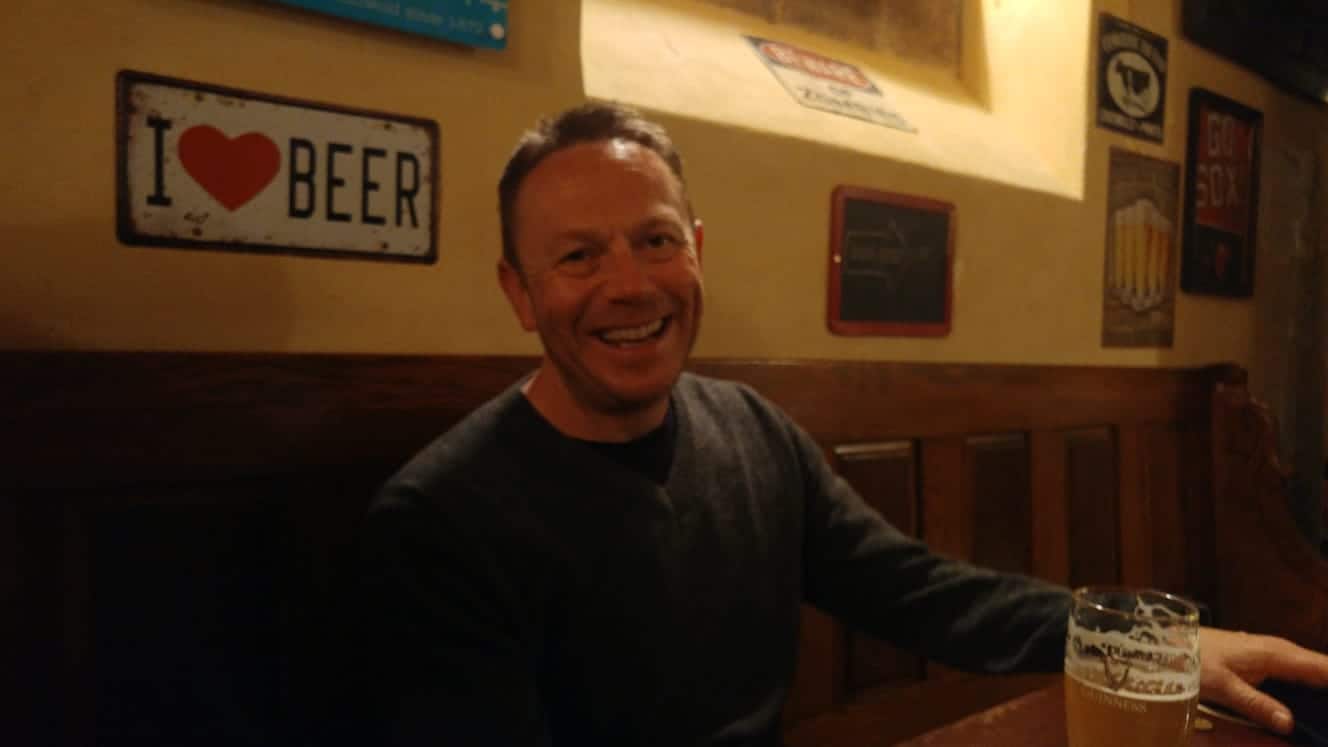 Ljubljana, Slovenia – Day 2 & 3 of this wonderful Capital City
One place you have to visit if you go to Ljubljana is Lake Bled.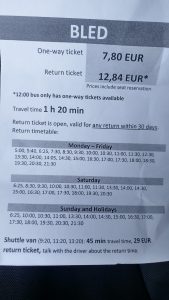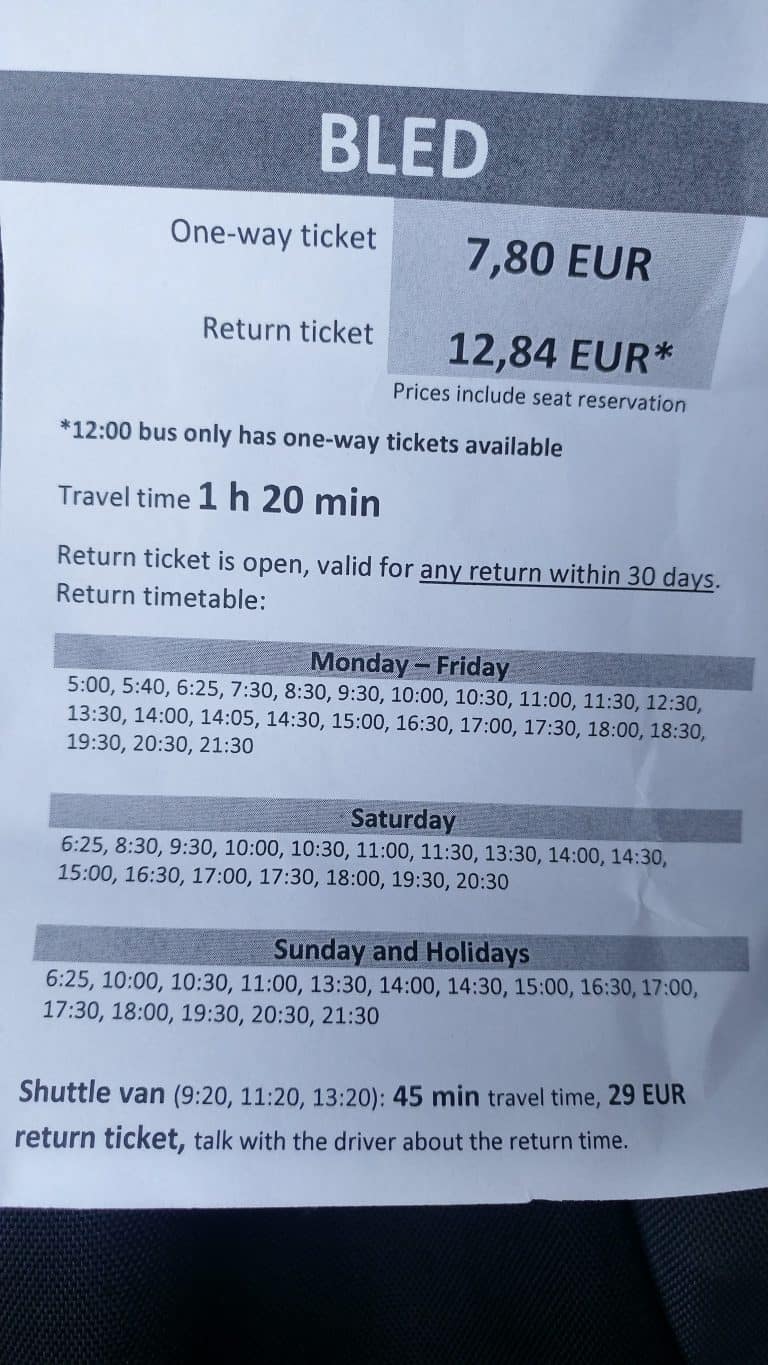 As soon as you search for the Top 10 things to do this is in the top 3.
This is when we discovered how efficient Slovenian buses were & cheap!
They turn up exactly on time & arrive the same.
Off we went. En route, it also stopped at the airport! Bonus. No shit tip car for the return or taxi for that matter!
1 hour & 20 minutes later. To the minute. We arrive at Lake Bled.
Lake Bled – So Good It Gets Its Own Cake!
It is a stunning place.
A Big Lake with a small island in it which contains a church.
We headed for the Castle that overlooked the Lake – Bled Castle (funny that!).
We didn't want to go into the Castle….but yep, you guessed it. You had to go into the castle to get the best photos of the Church & Island!
Bastards!
It was 10 euros each!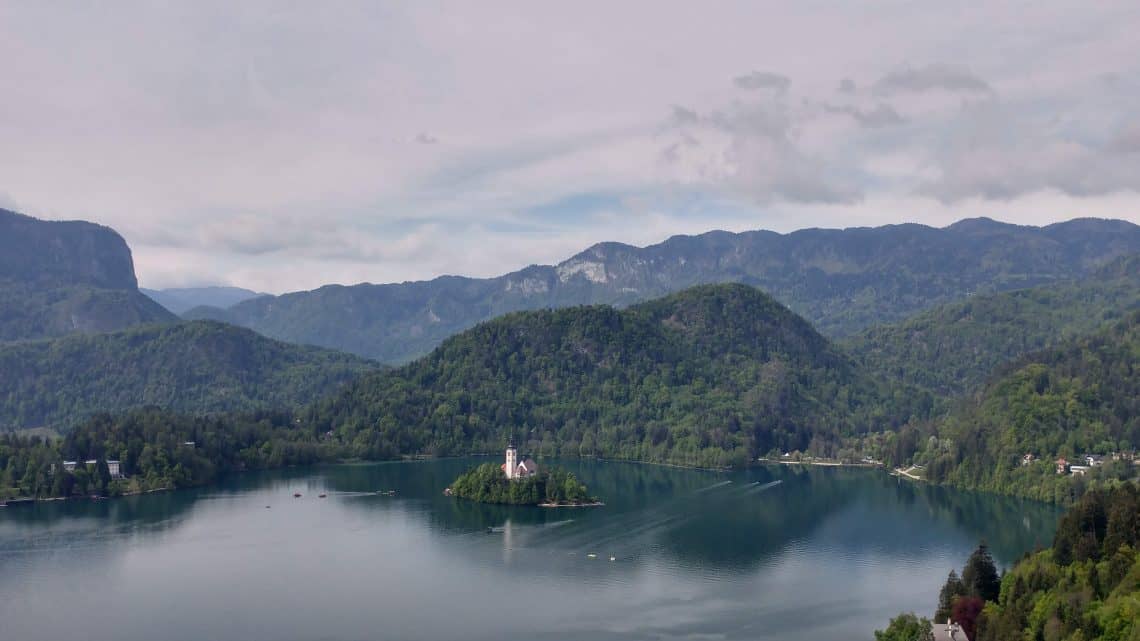 So famous is this lake that a cake is named after it – Bled cake funnily enough.
Which was lush.
Basically, a custard tart meets a vanilla slice!
We wandered around quite a bit of the lake but was too far & almost pointless to do it all.
We also didn't bother going over to the island.
Again, seemed little point.
In the Karl Pilkington rationale about impressive things (Petra, Jordan), you are better looking at the impressive thing rather than being in the impressive thing looking out.
That & the fact that every other fucker was heading to the small island & paying 5 euro to ring the bell! & the Chinese were there in force.
Next stop today was to try & find the chairlift & toboggan ride – Straza Bled (courtesy of Travel Man).
There were a few signs about.
But they were shit!
We wandered around for ages trying to find it.
It is a chairlift for Christ sake! How hard can it be to spot?
Very – Is the answer.
Along with really shit signposts.
Straza Bled – The Very Well Hidden Gem
Through sheer persistence we found it. So glad we did.
It was superb.
It was 8 euro each to do the round trip once (Chairlift & Toboggan) or 12 euro for twice.
In hindsight, we should have done it twice!
The chairlift took about 10 mins & then the toboggan down was awesome.
Alas, I only have footage of Lisa who went down it applying the brakes at 70-90% at all times!
I didn't. But wasn't balls out by any stretch. A second go would have been much faster.
It really was good!
With all the boxes ticked, it was back to the bus station & get the bus back to Ljubljana.
We went a wandering looking for the area that had all the graffiti – Metelkova Art Centre.
It was quite cool & would probably have been better at night when they have music etc.
It just seemed a bit too quiet during the day & the few people there made it feel a bit eerie.
It was an old army barracks as I recall.
Then it was back to the main square for a beer, then onto a restaurant for a massive plate of meat & gorgeous bread that was half bread & half crumpet. It was too much meat & it was too much the same.
It filled a hole needless to say.
Ljubljana Craft Beer – More Spank Paddles
Then a hunt for the other craft beer bars in Ljubljana. We found another called Sir William's Pub. More spank paddles.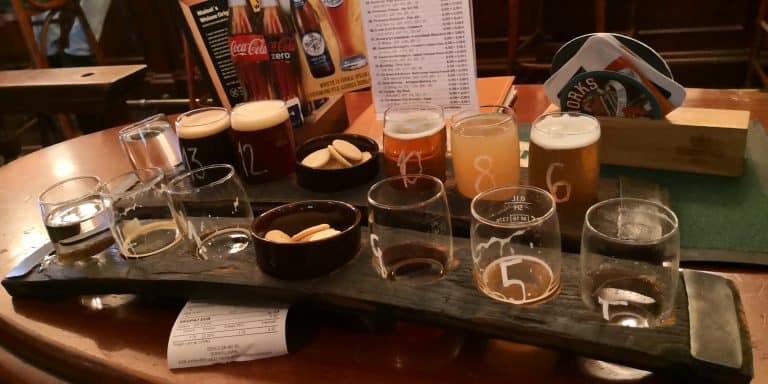 Then we had 'Cake'gate'.
This was where I ordered a masterpiece – white chocolate mouse & coconut.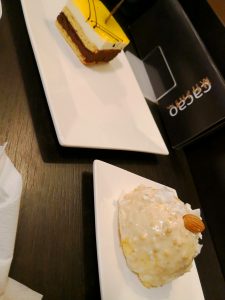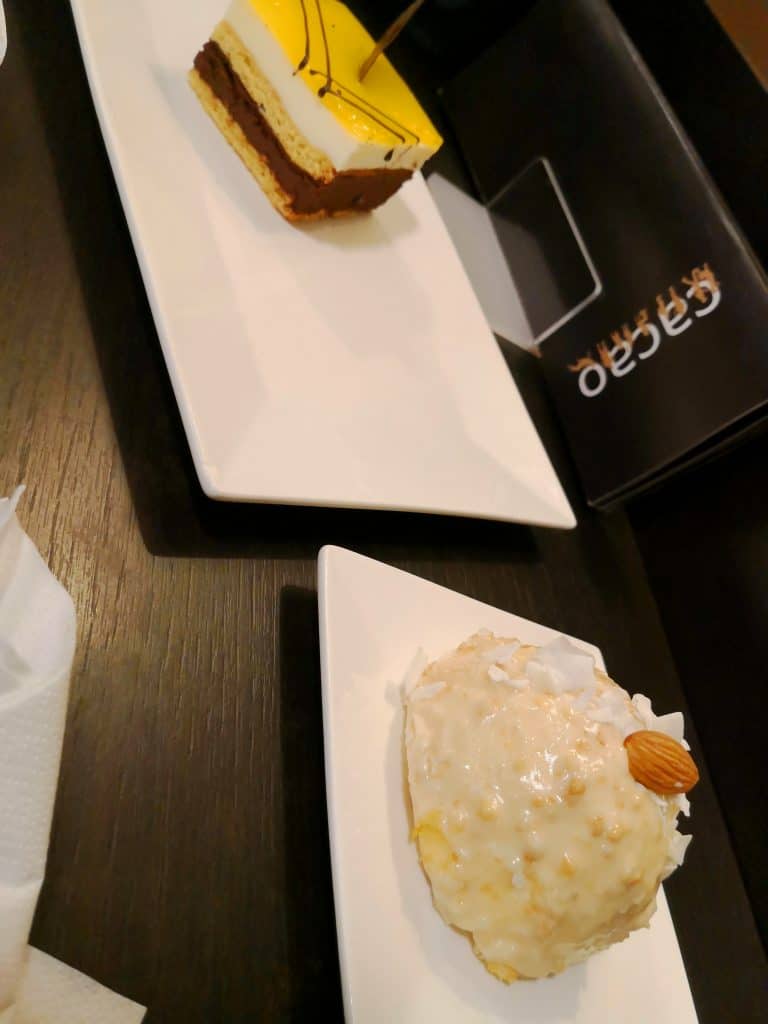 Lisa ended up listening to the guy behind the counter & ordering what I like to call the 'Dry Sponge Bag of Wank' cake!
Lisa, bless her, was annoyed at herself for listening to the 'salesman' & I wouldn't be surprised if she is not still scarred from the experience.
The final stop of the evening was a turn up for the books – the Irish pub.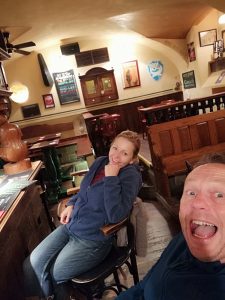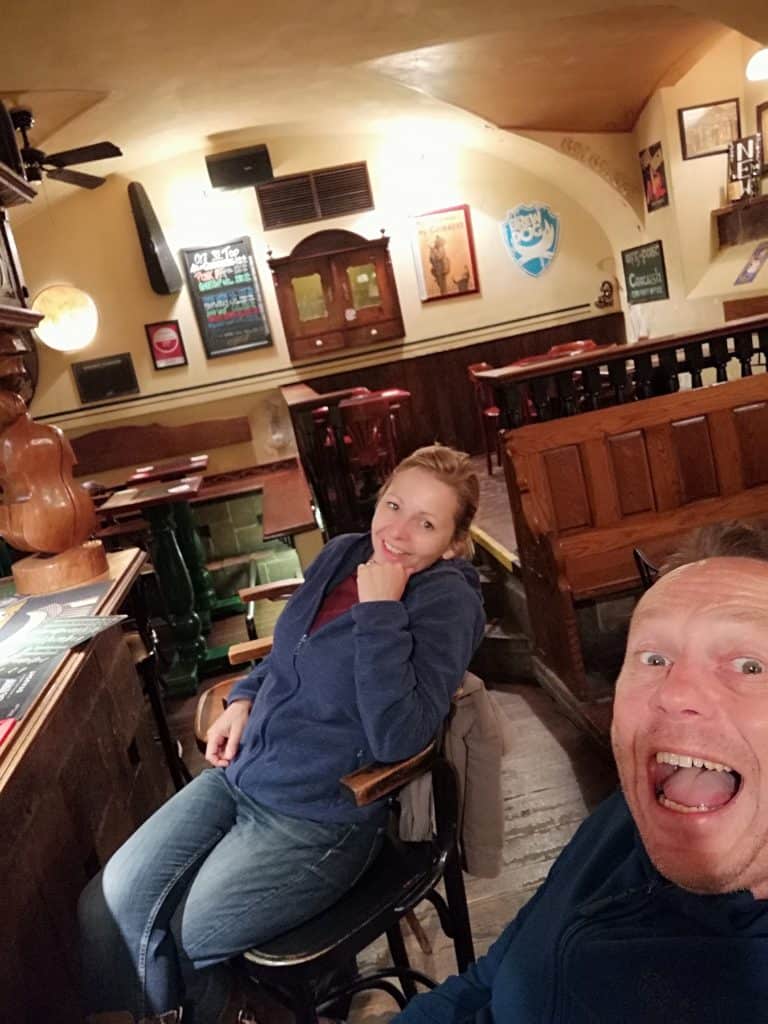 Usually, we would avoid like the plague, any bar in a foreign land that calls itself the Irish pub/bar.
Purely for what the stereotype type of a place it usually represents.
Loved it here. Just sat at the bar trying the various offerings. It was like a lovely cosy little pub.
This would be our local if we lived there.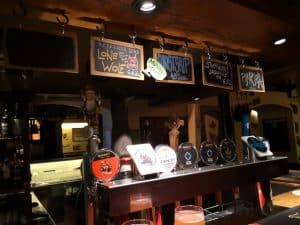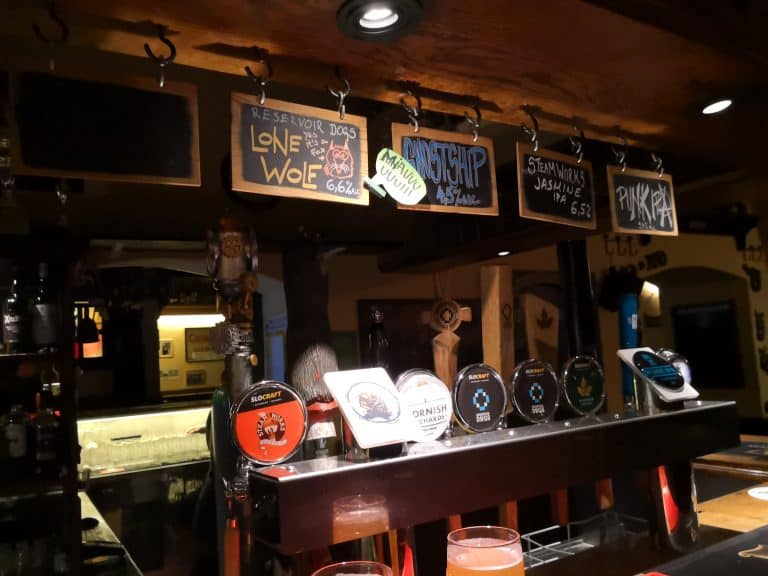 That was the end of day 2.
A long but excellent day.
Day 3 started as we expected:
Cloudy, wet & as miserable as piss!
We knew this all along.
We'd had 2 great days weather' wise & this was the kicker!.
We had a few boxes left to tick.
First stop, the Museum of Illusions. We weren't the only ones that thought to do this on a shit weather day!
It amused us for about an hour or so & was quite a laugh.
Wine – Can It Ever Be Too Early?
The second one, albeit a tad early, was the wine bar (Sukjle)!
It had such good reviews. It was nearly midday when we arrived ('ish).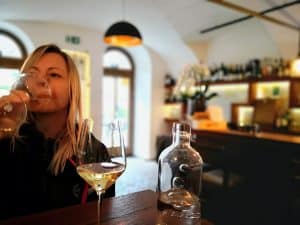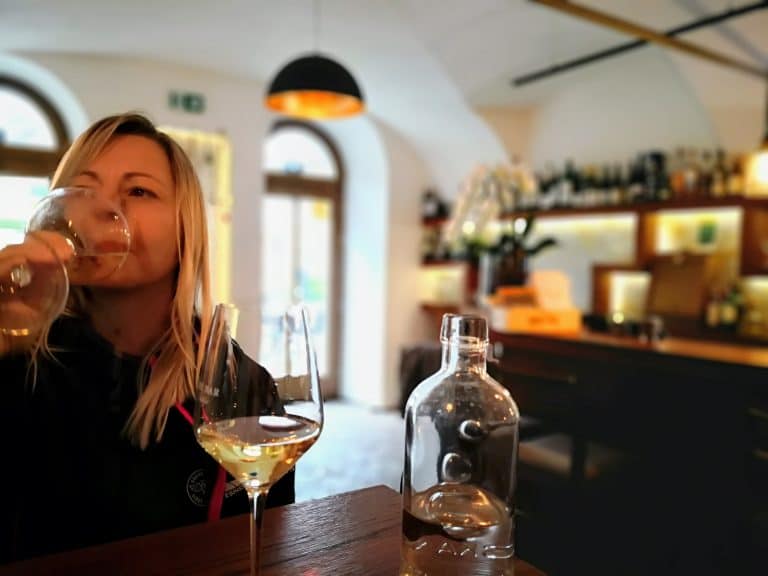 It was a lovely place & the guy who served us was very knowledgeable. We had a few 100ml 'samples' of stuff he recommended which also included the 'Orange Wine' we had heard of but not tasted.
It was weird. It was effectively a white wine in colour etc…..but it tasted of red wine!
Another missed box that required ticking was Slovenia's dumplings! – Stuklji. There was only one place to go – My Dumplings of Slovenia (it's Google Map name but am pretty sure it is not its native name!).
They had way too much selection! We tried 3 types. – 1 savoury & 2 sweet.
For the record, if you ever go, just dump the savoury!
Go sweet!
They were lovely & they heat them.
We went for white chocolate & coconut and chocolate orange – Wow! They are so nice!
We went to Lajbah for a drink to while away a bit of time. We then found a shop that was full of craft beer! – Craft Room
That evening we went to Julija for a meal. Another highly rated restaurant & it was indeed lovely.
The final stop of the evening – back to the Irish pub & then bed!
Monday morning we got a bus (Ljubljana Bus Station) for about 5 euros each to the airport. Just so easy.
That was it.
That was our long weekend in Slovenia's stunning capital.
We did enjoy it here & would highly recommend it. No question.
Want to see where all the craft beer places are in Ljubljana? – Check out my craft beer map HERE