Myanmar: Bulletpoint History For Travellers
Myanmar has a rich and diverse history. Here are the main bullet points of interest: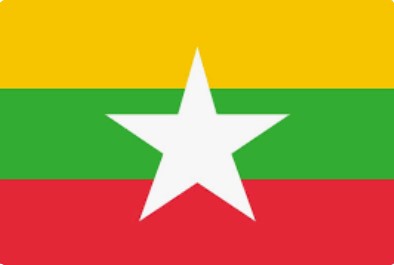 ANCIENT KINGDOMS (BEFORE 1824)
Various ethnic groups, including the Bamar, Mon, and Shan, established distinct kingdoms and states across the region.
The Bagan Empire flourished, marking a golden age of Pagan art and architecture.
Theravada Buddhism became the dominant religion, influencing culture and society.
BRITISH COLONIZATION (1824-1948)
The British Empire annexed Myanmar in stages following the Anglo-Burmese Wars.
Myanmar became a province of British India, leading to significant economic and social changes.
The country experienced a rise in nationalism and anti-colonial movements.
INDEPENDENCE AND MILITARY RULE (1948-2010)
Myanmar gained independence in 1948, led by Aung San and other national heroes.
The military seized power in 1962, leading to decades of authoritarian rule and isolation.
Economic and political sanctions are imposed due to human rights abuses.
DEMOCRATIC TRANSITION (2010-PRESENT)
The military junta begins a process of political reform, leading to civilian governance.
Aung San Suu Kyi and the National League for Democracy came to power.
The country faces challenges, including ethnic conflicts, human rights issues, and a military coup in 2021.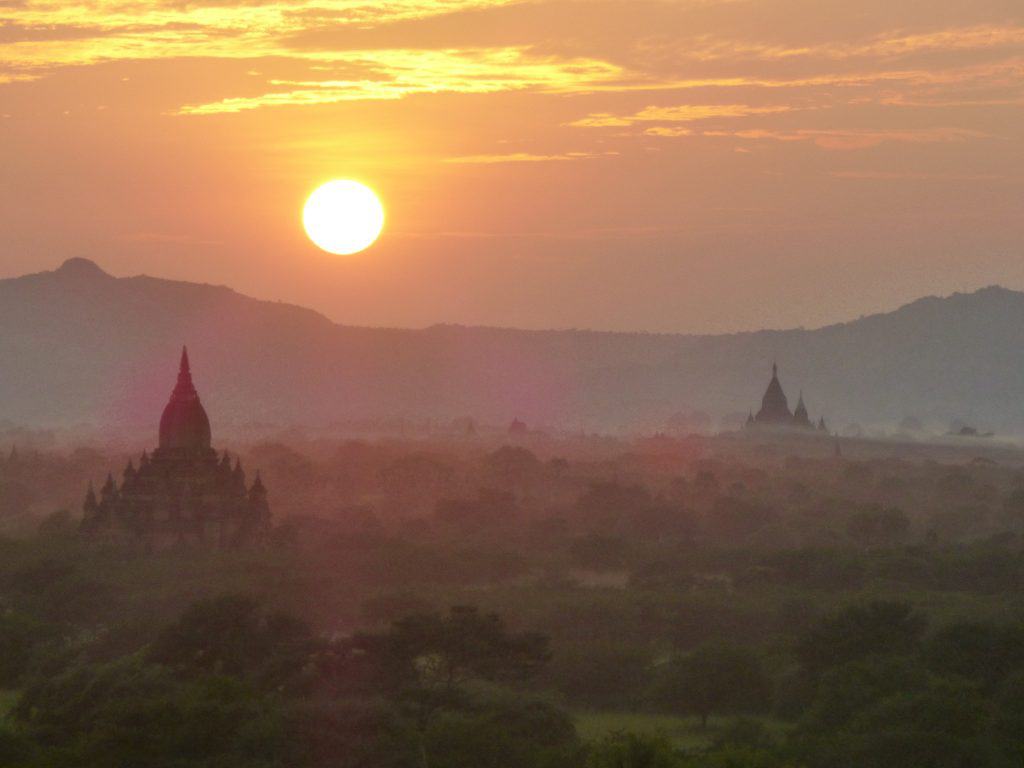 MYANMAR – FACTS & FIGURES IN BRIEF
Official name: Republic of the Union of Myanmar
Form of government: Military junta (as of the last update in 2022)
Capital: Naypyidaw
Population: Approximately 54 million (2022 est.)
Land Area: 676,578 square kilometres
Major religions: Buddhism is the dominant religion, followed by Christianity, Islam, and traditional indigenous religions.
Official language: Burmese
Currency: Myanmar kyat (MMK)
GDP (as of 2021): Approximately $76 billion
Major mountain ranges: Arakan, Bago, Shan Plateau
Highest Peak: Hkakabo Razi, at 5,881 meters
Major rivers: Ayeyarwady, Chindwin, Thanlwin
Climate: Myanmar has a tropical climate with three distinct seasons: cool, hot, and rainy.
Economy: Based on agriculture, garments, and natural resources like jade and gems.
Culture: Rich in traditions and festivals, with influences from India, China, and Thailand.
Cuisine: Known for Mohinga (rice noodles and fish soup), tea leaf salad, and a variety of curries.
3 Important Facts About Myanmar:
Myanmar is home to the world's largest book, inscribed on 729 marble slabs at the Kuthodaw Pagoda in Mandalay.
The country has over 100 ethnic groups, making it one of the most culturally diverse nations in Southeast Asia.
Myanmar was known as Burma until 1989, when the military junta renamed it.
Update of recent times:
Here is a brief update on Myanmar – Oct 2023
Military Coup
On February 1, 2021, the Myanmar military staged a coup, detaining State Counsellor Aung San Suu Kyi, President Win Myint, and other government officials. The military justified the coup by alleging widespread voter fraud in the 2020 general election, which was won by Aung San Suu Kyi's National League for Democracy (NLD) party.
The coup has been met with widespread international condemnation, and the United States, the European Union, and other countries have imposed sanctions on Myanmar. The country has also been suspended from the Association of Southeast Asian Nations (ASEAN).
Protests and Crackdown
The coup has been followed by a wave of protests across Myanmar, with people demanding the return of democracy and the release of Aung San Suu Kyi and other political prisoners. The military has responded to the protests with violence, and hundreds of people have been killed and thousands arrested.
Human Rights Crisis
The military coup has exacerbated the human rights crisis in Myanmar. The United Nations has accused the military of committing crimes against humanity, including extrajudicial killings, torture, and arbitrary detention.
Current Situation
The situation in Myanmar remains fluid and uncertain. The military junta has promised to hold new elections, but it is unclear when these will take place. The country is also facing a severe economic crisis, with inflation soaring and many people struggling to access food and medicine.