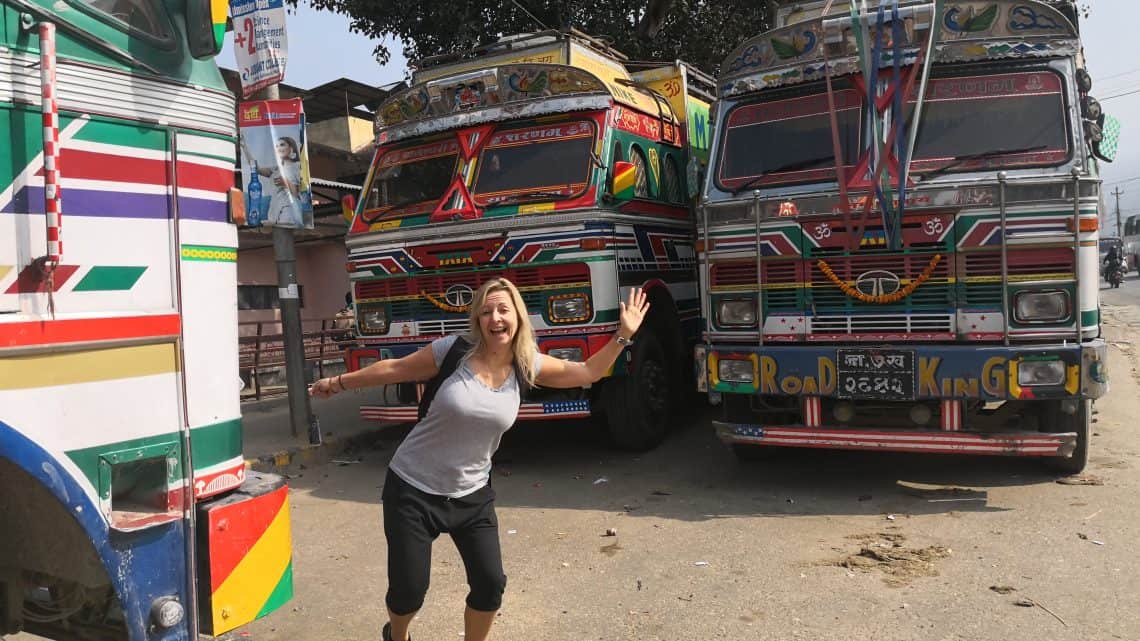 Nepal Day #3 Travel to Chitwan
After battling with Access Nepal we were picked up by a taxi to go to 'bus station'…aka a line of buses for about a mile on the road!!
Also discovered that the time on the bus ticket is bollocks.
Always 30mins later than stated….& we arrived early!!
We had our breakfast box! Weird sandwich, 2 boiled eggs, mango juice, banana & croissant.
Loooooooong bus ride – 7hrs+
These are old coaches. Driving here is mental! They overtake on blind corners & weave in and out of each other continually.
In fairness, it is all pretty 'smooth'. very rarely do you experience something like an emergency stop or sudden braking! Technically it should be like that all the time.
Stopped a few times for piss breaks & lunch….then 3+ hrs delay due to 2 busses colliding on mountain road & 10 ambulances (which are tiny).
A man was waiting for us from the hotel – phew!
Off to the hotel & they offered us late lunch…they hinted at noodles….we chose Mo-Mo's!
We watched traditional dancing stuff with 'hitty sticks' & we joined in for about 2 mins….it stopped…we fucked off for dinner…. buffet….was pretty poor quite frankly!
[videopress T3egBPSx]
Early night falling asleep to stuff on the tablet.