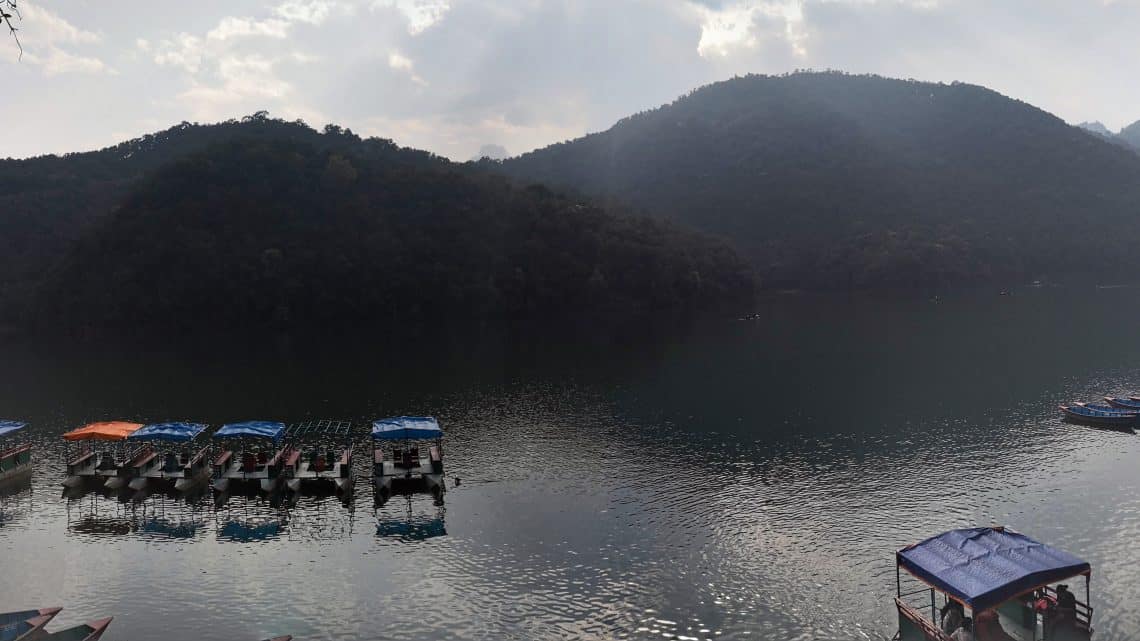 Nepal Day #5 – Travel to Pokhara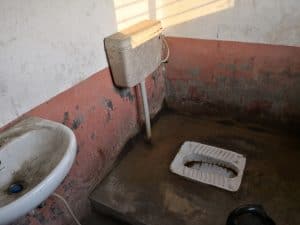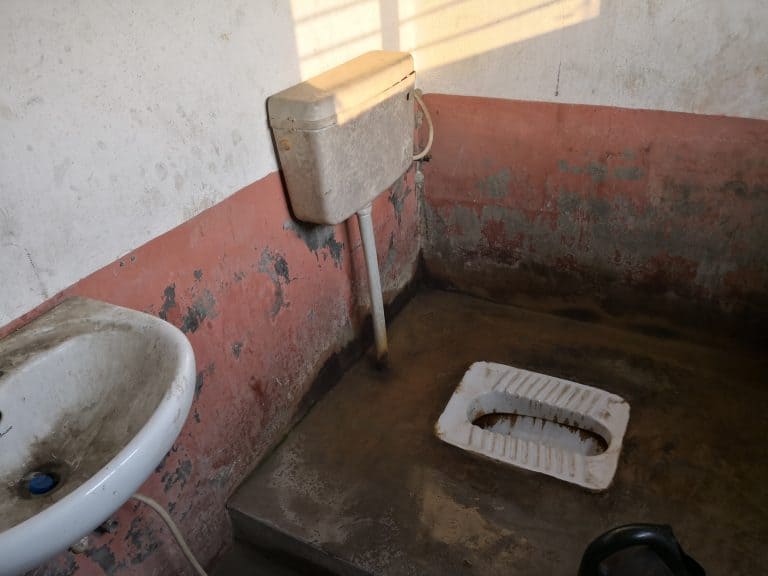 An early start to the bus station. A quick pop to the toilet led me to this delight straight out of a Nepalese 'Trainspotting'.
This was about a 6-hour journey.
Usual stuff, the guy 'running' the bus had about 3 mobile phones & kept counting seats all the time. We made numerous stop on the way out of Chitwan & the surrounding area.
Finally, we reached Pokhara
1st impressions were that it was a more chilled & upmarket place. Our hotel was nice – Batika Hotel
We went for a walk & found the #1 MoMo serving restaurant in Pokhara – Potala – Tibetan Restaurant – a cool little place on the 1st floor where we sat on the balcony & ordered MoMo's (2 sorts) & tried 'Millet Beer' – which was warm & a tad weird (& nothing like beer tbh).
Later we found the lake & nice little open bar in front of it – this is where we learnt how to order 'Gin & Tonic' in Nepal – you choose the local gin & 1 tin of tonic – they were over a double & pretty reasonable this way & cheaper than beer!!
Quite a few gins later we went for a very traditional Nepalese Pizza!! (yes sarcasm!) – It was a lovely little place near our hotel & with a fire in the middle of the room. We were starving!
Off to bed – we have a tour of Pokhara tomorrow!