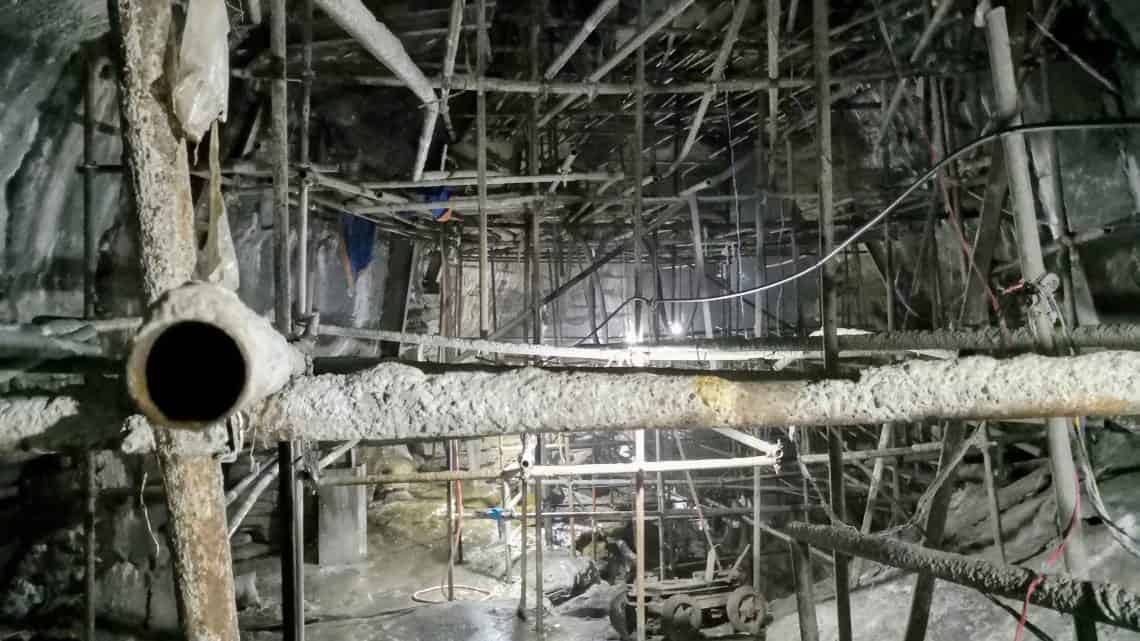 Nepal Day #6 – Pokhara
Today's activity was a guided tour of Pokhara & it's surroundings.
We were met after breakfast by the guide & his driver.
He was fucking awful.
We did all the things in the area so that was good but he gave no insight or information at all
He was shit.
….in fact, more annoyingly all he wanted to talk about was out 'Trek' that we were doing over the next few days.
He thought that if he kept on & on about it that somehow he thought that he could be our guide!
It would have been a nightmare!
We kept telling him we already had one & it was all organised.
We visited the World Peace Pagoda
We visited Davi's Fall
This was where a Swiss woman, Mrs Davis got swept away down a fall to her death. Her dead body was retrieved "with a lot of effort" & since then it has been called that!
Then we went across the road & basically down a big staircase which lead into a cave where after quite some distance down we came to an area where you could see where the Davi's fall appeared in the cave.
To say the place was a massive health & safety disaster waiting to happen would be a huge understatement!
There was also a place where you could stand behind cut-outs of people in traditional dress – Lisa didn't quite get the hang of this & clearly assumed people years ago suffered from 'No Neck' syndrome! #beautiful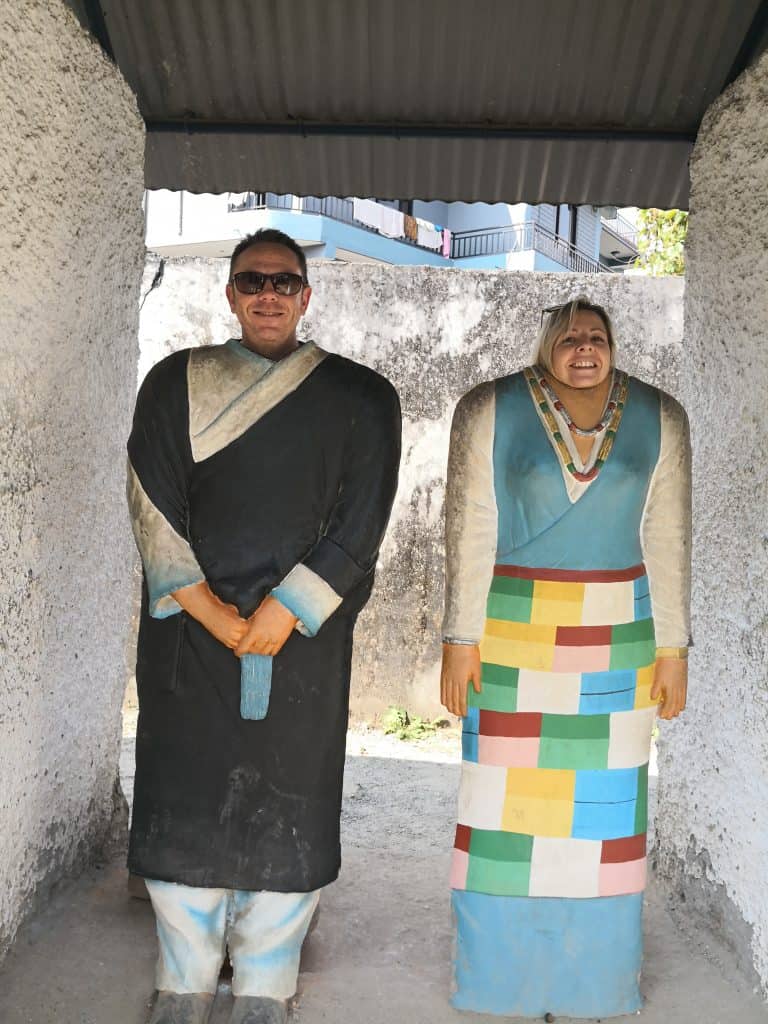 Then off we went to the International Mountain Museum, this was actually quite interesting to wander about – our guide really earned his money here by saying nothing & annoyingly following us really closely.
At one stage Lisa asked him a question – he started to answer then answered his phone & walked off.
Mt. Everest is 8,848 meters high. That has now stuck in my head.
Out of the 100 tallest mountains across the World, 94 of them are in the Himalayas.
There are only 14 mountains in the World that are over 8,000 meters. They are all in the Himalayas.
After this, they took us back to our hotel.
Quite frankly we couldn't wait to get back. We were so full of facts & interesting information that nothing more could go it #sarcasm
Being British we smiled politely, said thanks & gave a tip.
Christ knows why! (& this will wind Lisa up a bit reading this as it still bugs her that we did – he deserved nowt).
We then went on the hunt for a drink & food only to get pissed on & get cold – the day had been a triumph!
We went for a 'safe' pizza that night pre 'The Trek' – one of the toppings I asked for was chicken – they gave me courgette!
Roll on tomorrow.