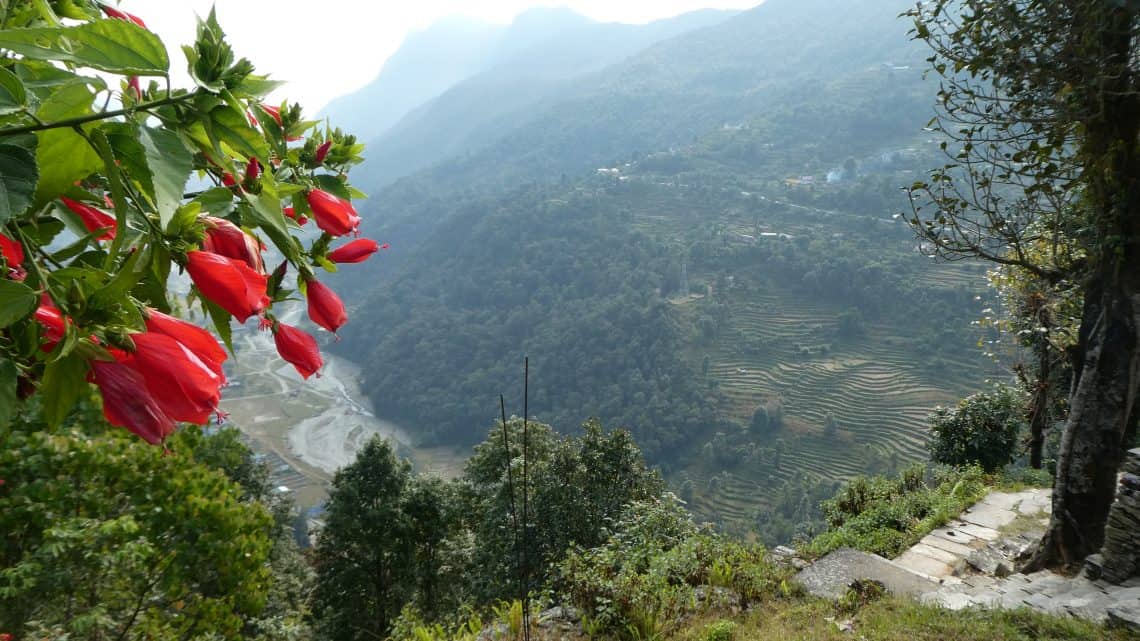 Nepal Day #7 – Day 1 of the Trek – Dhampus
Okay, so I have called this Day 1 of the trek but quite frankly that is a piss take.
A lot of Nepal based holidays are Treks that can last from 1 to 3 weeks & that is all they do. We didn't want this, we wanted to see a lot of Nepal but also have a 'dabble' with a 'Trek'
What we actually got was a couple of pretty short walks!
That is the wonder of hindsight!
We even remember asking the Co before we went what footwear we needed & so on.
The reality is you could have probably done it in flip-flops!
We did it in trainers.
After breakfast, we met the guide & the porter for our trip.
We squashed into a battered little taxi & off we went.
About 30 minutes drive we arrived at our starting point – this was the start of our trek to 'The Australian Base Camp' that would take 2 days.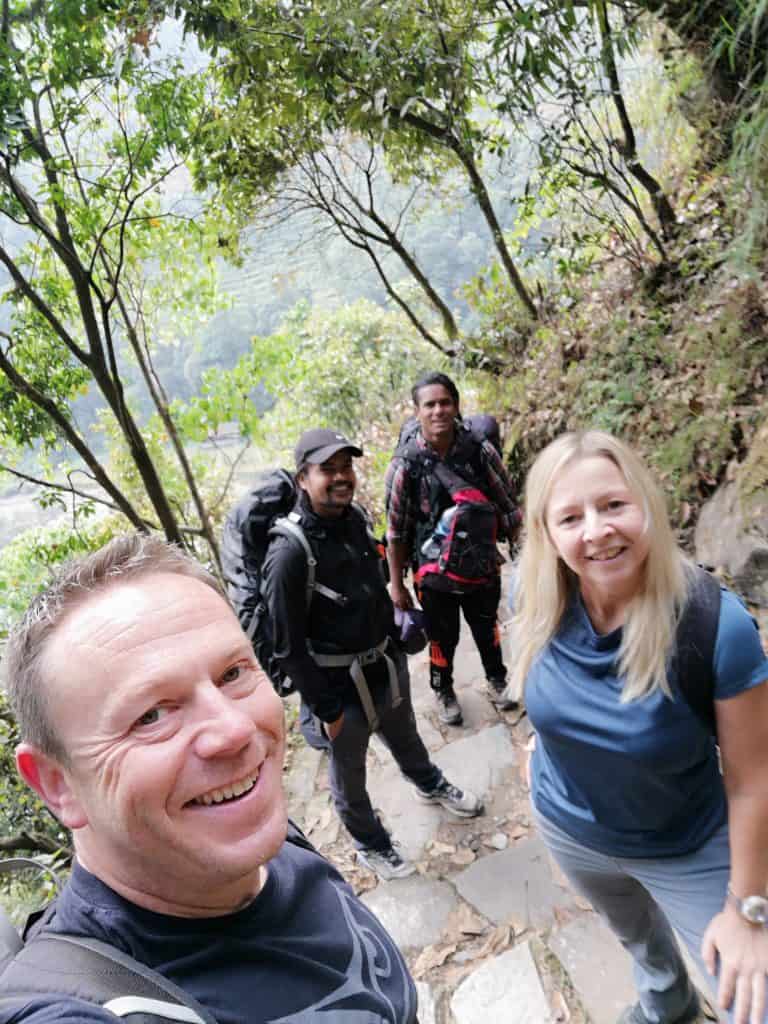 The trek started with steps – man-made steps created from rocks. There was a lot of them.
Off we went!
We started at quite a pace. It was just steps & steps & steps.
Within 20 minutes we were sweaty & fucked!
We stopped & basically the guide laughed in our face! Apparently, that is not how you 'Trek'.
Trekking is the most laid back form of walking you can do. It reminded me of the old 'Texan' chocolate bars you used to get, but instead of "you just chew real slow" – "you just walked real slow!"
That is WAY more appealing & WAY more sustainable! It is actually enjoyable.
We then walked (very slowly) for about an hour or so…
…..then we arrived at our destination for that day! – Dhampus
We were staying in the Anu Guest House & Restaurant – it was a lovely little place.
It was only just lunchtime & our day was done!
We proceeded to have a lovely lunch & a couple of beers.
I think the guide could see we were a little bit disappointed that technically our day was done, so he & the porter, took us on a little wander to an observation tower to kill some time.

By the way.
At this point, we had not seen the Himalayas at any point except the plane on the flight in.
After a lazy afternoon & evening, dinner & a few beers we retired quite early (as it actually pretty cold up the mountains! – no shit).
The guide said he would ring at 6 am if we could see the elusive Himalayas.