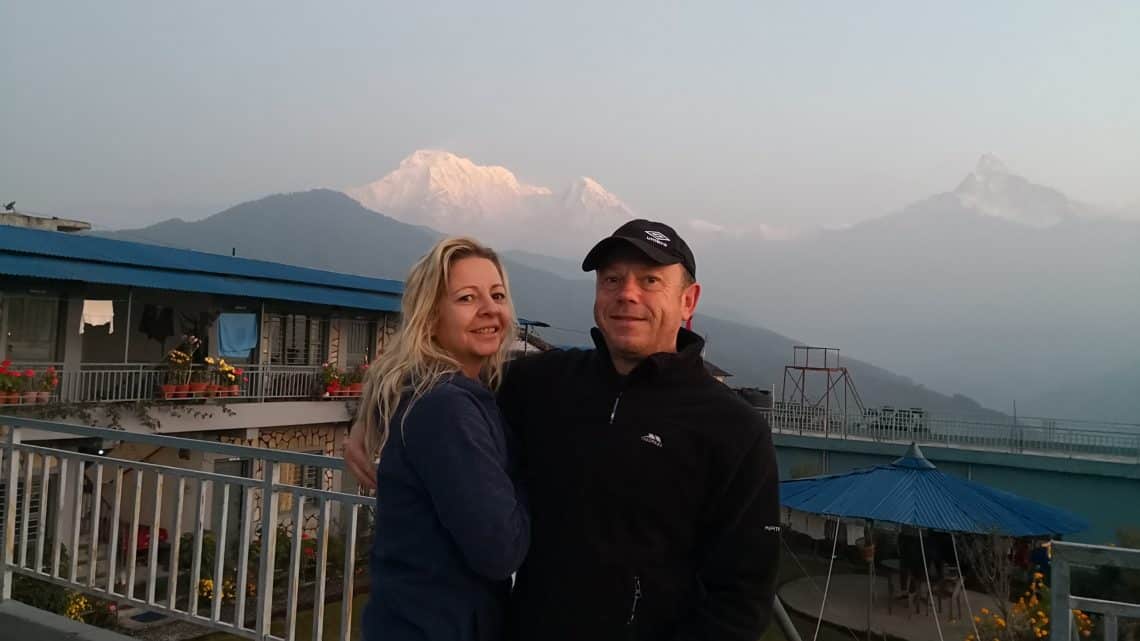 Nepal Day #8 – Day 2 of the Trek – Australian Base Camp
We got our phone call at 6 AM.
It was cold but it was well worth it. The Himalayas.
It was stunning.
We stood there for ages & watched the sunrise.
We could see Annapurna II & Fishtail (Machapuchare)
The latter has never been climbed to its summit.
We were told that lots attempted to climb it but all died so from 1957 onwards it has been declared sacred & off-limits to climbers.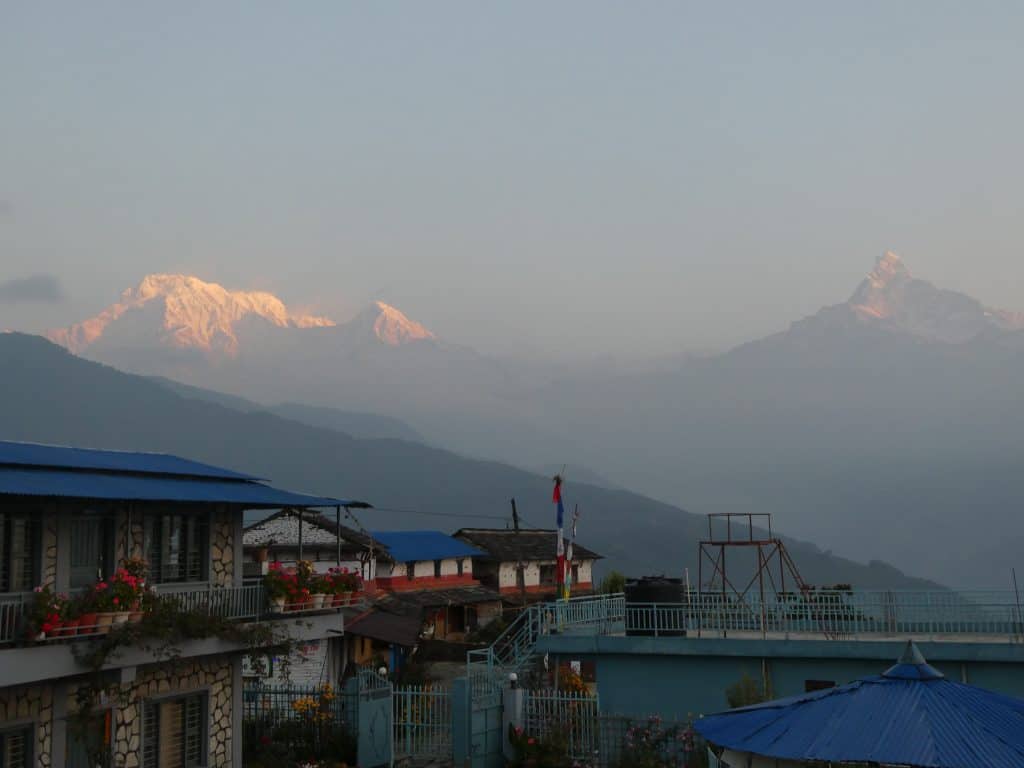 Annapurna II is on the left and is the 16th highest mountain (7,937m) in the World & Fishtail on the Right (6,993m).
We had a late breakfast & then set off for our laughable 'Trek' to the Australian Base camp.
Australian Base Camp Here We Come!
About an hour later of slow walking we were there! FFS!
We obviously celebrated our triumph with a late morning beer.
We had lunch and went for a bit of a wander, but really there is very little to do – Oh yeah, the Himalayas fuck off about 9.30 am behind clouds & fog/smog so you can't even look at them.
Australian Base Camp was pretty nice but like all-mountain accommodation (as you would expect), it was a bit basic & quite frankly, cold!
Our toilet had a window, but no glass in that window – now unless I am mistaken isn't that just known as a hole?
That evening we had dinner which quite frankly was a disaster for me compared to the lovely lunch.
I can't remember what it was called but it sounded lovely – fried potato, meat & veg etc – what appeared really was bad, it was flat, brown and very salty.
So much so that I couldn't eat it and ordered something else –  a cheeseburger – I thought I couldn't go wrong there.
Wrong.
It was just a roll with some cheese in. Even that was bad.
Please don't get me wrong. I am not complaining at all, there was lovely food appearing on other peoples tables.
I had just ordered SO badly!
We went to bed early (to keep warm really) & were hoping for another early call if the mountains were going to appear again, we were very aware by now that there are no guarantees whatsoever.