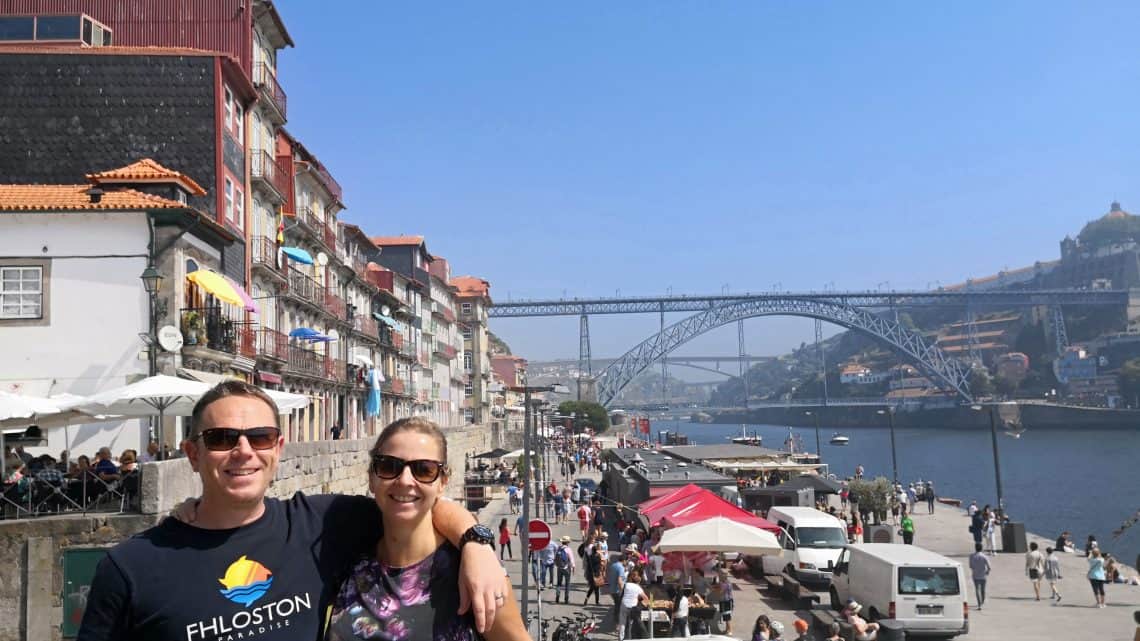 Porto, Portugal Day #1 – Early Start, Custard Tarts & Flaming Sausage
Holy shit! What a bastard early start! Alarm 4 am & cab at 4.30!
Luton airport keeps on changing!!
New drop-off zones & loads of new shops.
Cheeky Camden IPA @ 5 am. Nothing on the plane #unheardof
So foggy in Porto.
Came through what looked like clouds & there was the runway!
Got Metro into Porto – 4.5 Euros each for a return trip – changed once.
Went to our apartment, dumped bags in the office & got in shorts.
Early Start And Slow Start!
Wandered about. We did one of those things when knackered where neither of us could verbalise what we wanted, so we stopped at a few places to realise that it wasn't what we were after & walked off to the next place.
We a coffee eventually & one of the 'standard' things to eat – a small egg custard tart – lovely! Tarantino Restaurant
They are lush! – Pastéis de Nata
Lots of wandering about.
Porto very famous for various buildings having blue tiles on them.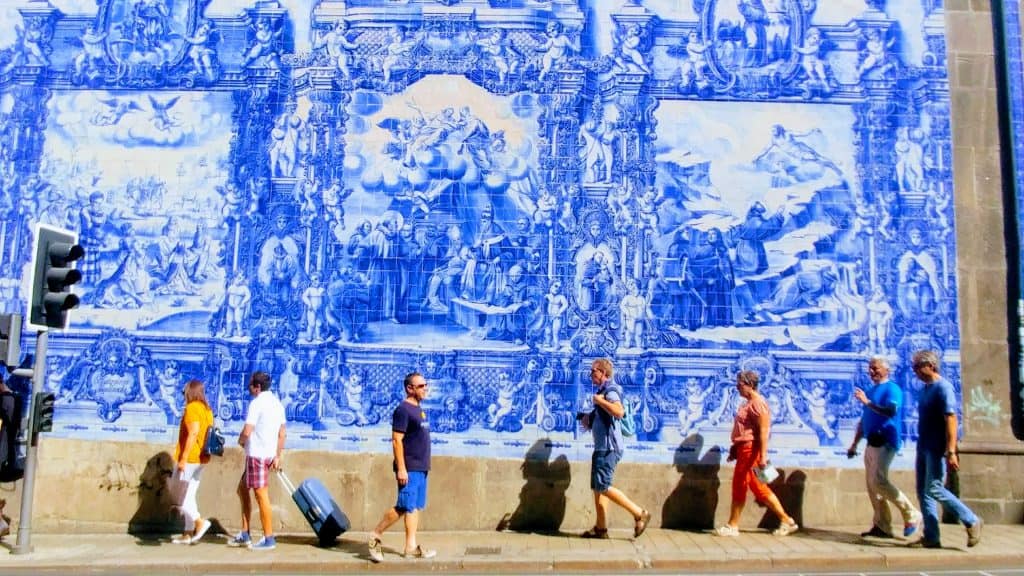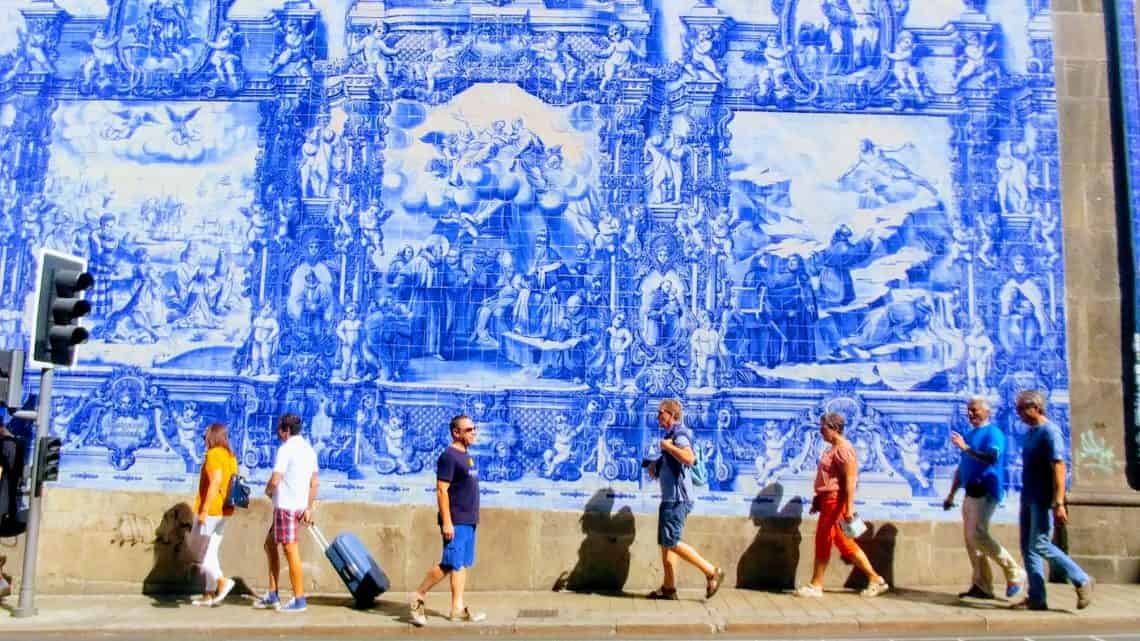 Made it down to the front to have a beer & then wine.
First encounter with the 'Silent Cobbler'.
Flaming Sausage & Craft Beer! – Suits You Sir!
Got into the hotel & then went for the 1st proper meal.
Was high up on TA & family run – excellent! – Pátio do Duque
It was like a Portugal tapas – we had Gizzards – basically chicken insides #nomnomnom – I thought they were okay – Lisa less keen.
We also had flaming sausage….it was exactly that. Nothing too amazing! They did have some craft beers in the fridge which we had before the wine.
Finishing off with Port ice cream served with Port. Lovely little restaurant & the food was great.
Port – The New Nightcap
We started early & finished early – so went for a couple of Port's back near our hotel. Tried a few different ones including an extra dry white which was very enjoyable! As was a 'Senior Tawny' – All In Poto
Then bed. Utterly shattered.