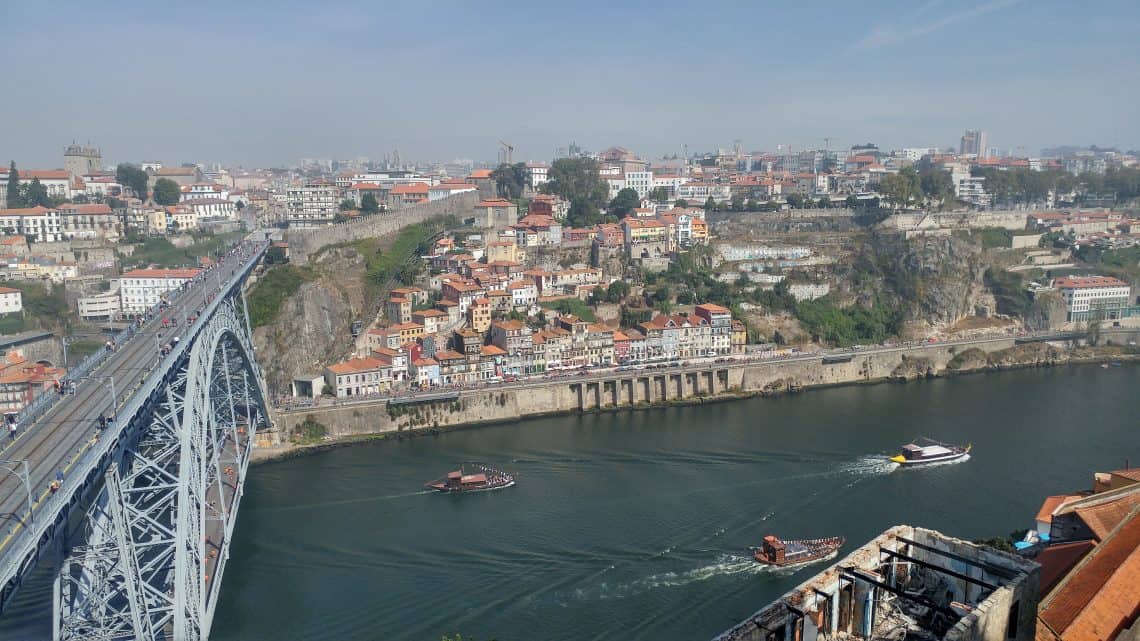 Porto, Portugal Day #2 – Port Tasting, High Bridges & Half-Cut Boat Trip
Apparently, near us, people stay out all night!! It was noisy on & off until about 5 am!
Day 2 started with a coffee & the custard tart things.
Today was a big wandering day & where we were going to venture over the bridge.
Anyone Like Heights!?
The bridge (one of 6) – Holy shit it was high!! & being so high you would have expected a high level of safety to have been engineered in.
Was it bollocks!
The rail was low & very 'gappy'! – we walked across it. despite me borderline shitting myself all the way across & feeling 'weird' throughout. Power walking & a very fixed gaze forward.
Oh yeah – it was bastard long!!! & had metro trains that went across it every now & again forcing you to the side where it was clearly a 50/50 chance of falling off.
It also reminded me of Birkenau.
Once over the views were pretty impressive. The below picture may give an idea of how bastard high it was!!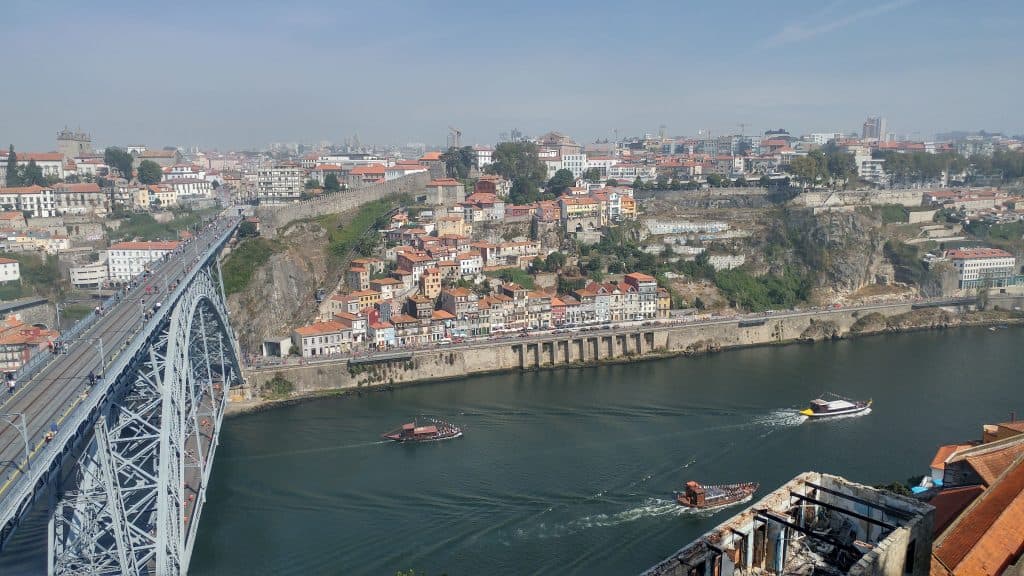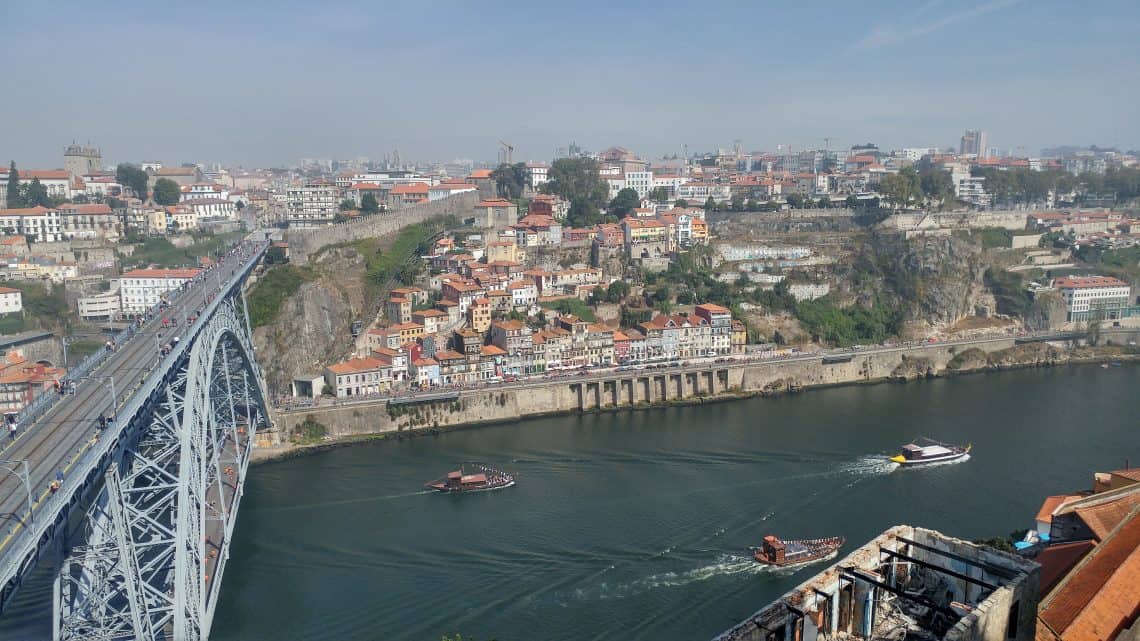 Anyway, what was needed now was beer!
Port Tasting With Chocolate Pairing
We walked for ages & finally had a beer & then headed for the 'Port & Chocolate' pairing place. – Kopke Wine House
We asked to go upstairs to do the tasting which was much nicer & had a view.
What you don't see though is the huge amount of bird shit that was on the window!
We did the 40 Euro one.
Dry white is good (it all is!) & the 40-year-old Port was lovely! (& so it should be!). 40 years!!!!
Then grub time. This little place had great reviews & was very small and we wouldn't have picked it 'visually'.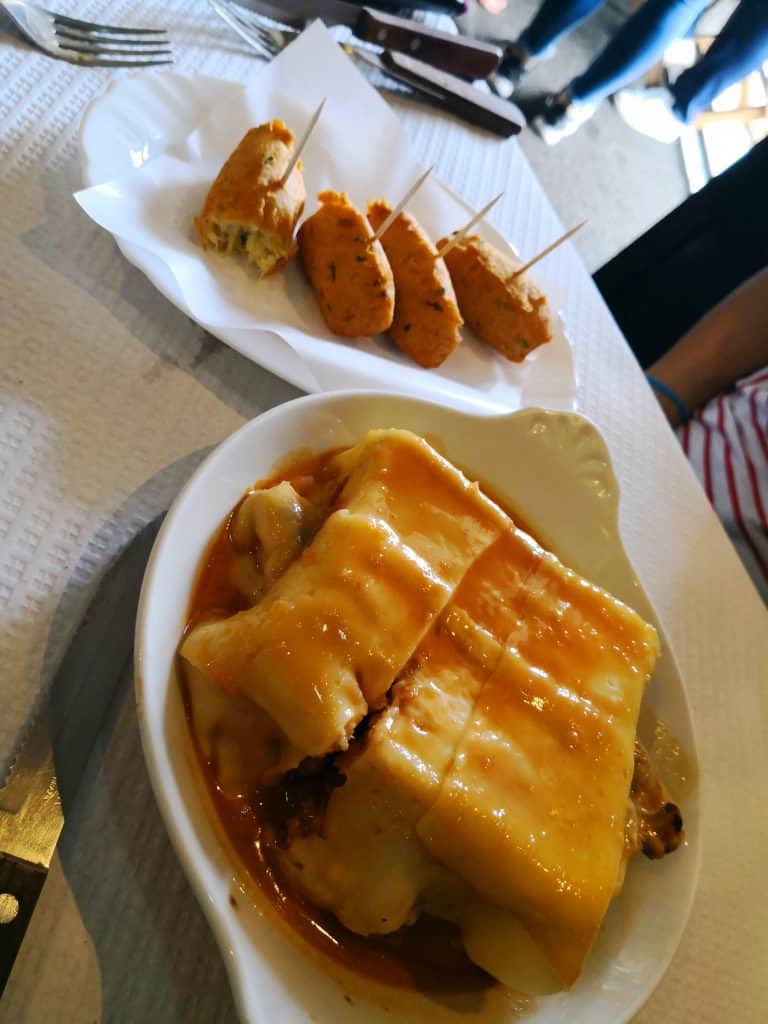 We had their 'speciality' which was different types of meat covered in the pasta & then cheese sauce. What is not to like!! We also experienced our first taste of 'Green Wine'.
Smile If You Remember The Boat Trip?
Next box to be ticked was the boat trip. Basically to see & go under the 6 bridges. I think we were a bit pissed by this point.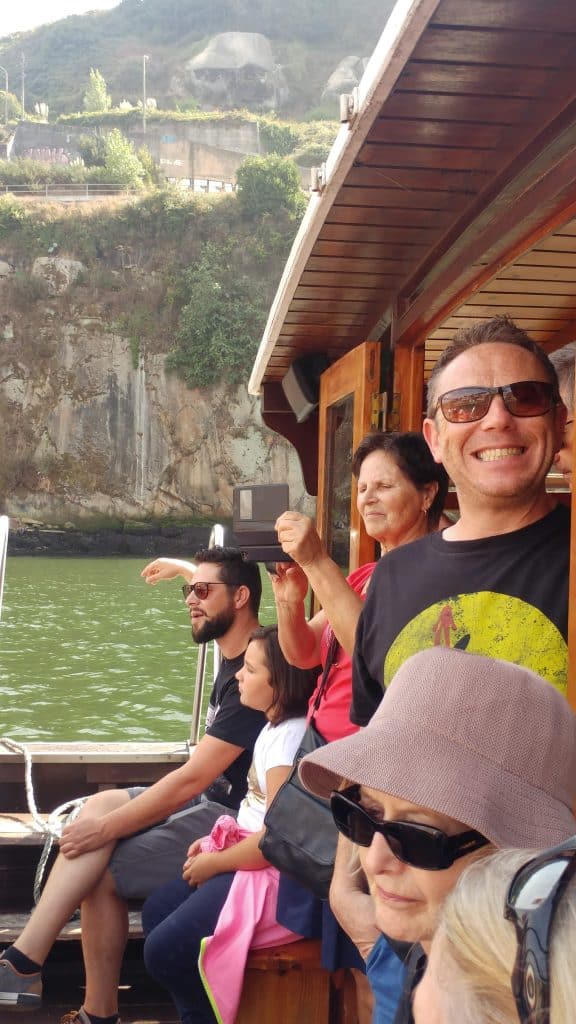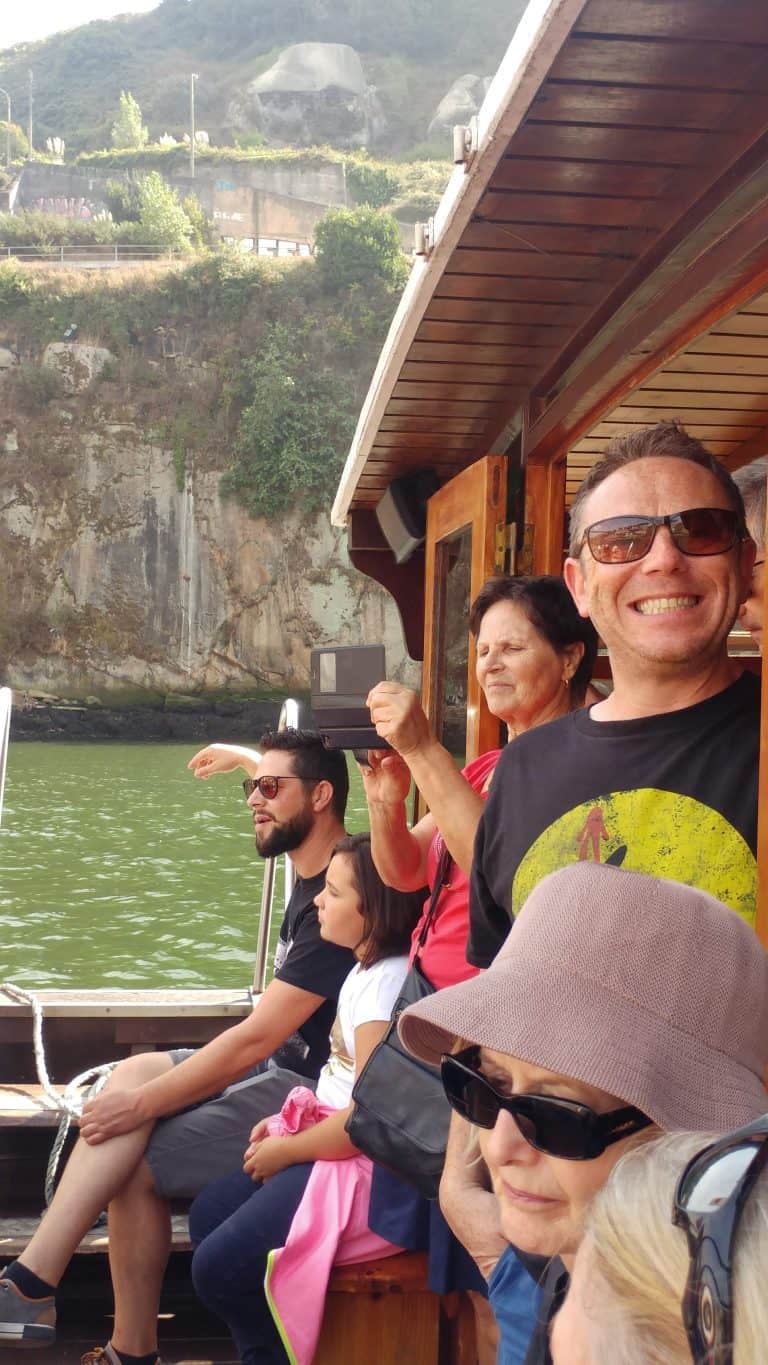 More wandering.
The evening meal was at Presto Pizza Baixa – lovely but I chose poorly & it lots of dull ham. Lisa had Carbonara which was stuffed with meat…..but not very hot.
Then back to the Port place at the end of our street.
Bed.