Porto, Portugal Day #3 – The Highs And Lows Of A Wine Tour
Wine tour day!!
We had a wine tour booked – 100 euro each & was an 'all-dayer'. This is the website & the tour we took –  https://www.bagoduva360.com/
Pick up was 8.30am but they were running late so we went for the standard of 'Coffee & Custard Tart'.
There was 9 of us. We were in a minibus & 2 more in a car. 2 travel guides.
Guess what!? – Everyone else was American! They always are on wine tours & generally, we are the 2 'Brits'.
After an hours drive, we ended up in a very pretty village with an impressive bridge & church. (Sao Goncalo). Here we went for coffee & ridiculously sweet cakes.
Wine Starts Here!
The next stop, the 1st Winery. Quinta da Avessada
I cannot rate this place highly enough – it was superb!
The host was very charismatic, the wine & cheese flowed & was encouraged. The views were stunning, We tried figs from the garden & ate grapes from the vines (they had seeds!!!).
We tried Moscatel & lots of it. Including some really old stuff.
#boof – the day had started!!!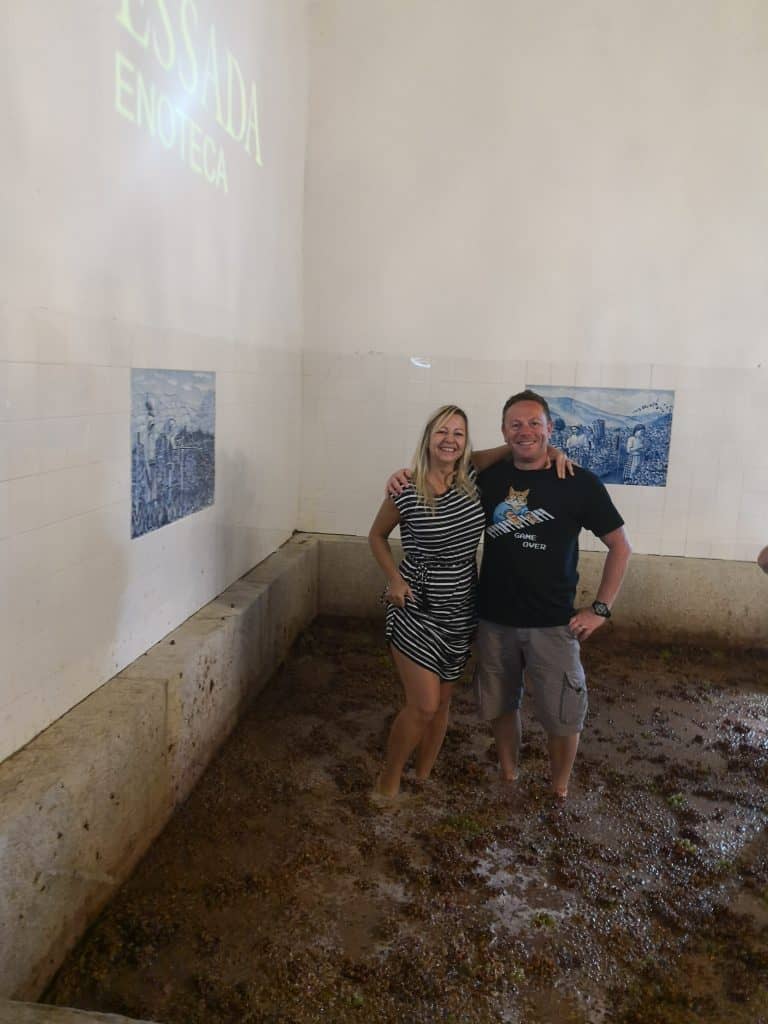 We left there feeling the effects.
Lunch With Chips From My Past
Off we went for lunch where the food was good (I had the rabbit – sorry!) & it was served with chips that always remind me of Ellen Headland (my mate Gary's Mum) from when I was a kid – proper homemade chips!
Then it all went a bit tits.
The next 2 wineries were the polar opposite of #1.
Tight bastards.
Especially the 2nd one. Taking blood from a stone would have been easier than getting wine out of his bottles.
Word to the wise, nobody really cares about the 'in's & out's' of how you made your wine & how you keep it here for this amount of time & at what temperature & what you do then.
We don't make wine.
We don't understand.
We just want to drink it.
We are happy to discuss what we think we can get hints of in terms of smell & taste, despite being really bad at it.
It's all part of the 'Wine Circus'.
Just make sure we have a glass of it & not such a small amount that we are worried about it evaporating!!
Olive Oil And More Wine Dribbles!
The 2nd winery showed us how Olive oil was made years ago.
The highlight was an old couple who joined the group for the 'talk' & the old boy just didn't get it!
"Where's the oil?" he kept asking despite her talking about the olives being crushed etc so well before that happens.
He kept asking.
In the end, half of our group, in frustration, all said at the same time "It isn't oil yet!!!".
Anyway, on the way back we stopped a few times for scenic breaks which were pretty impressive.
Oh yeah, just remembered, one of the women in the group after the first few drinks kept farting.
I think she thought she got away with it.
She didn't.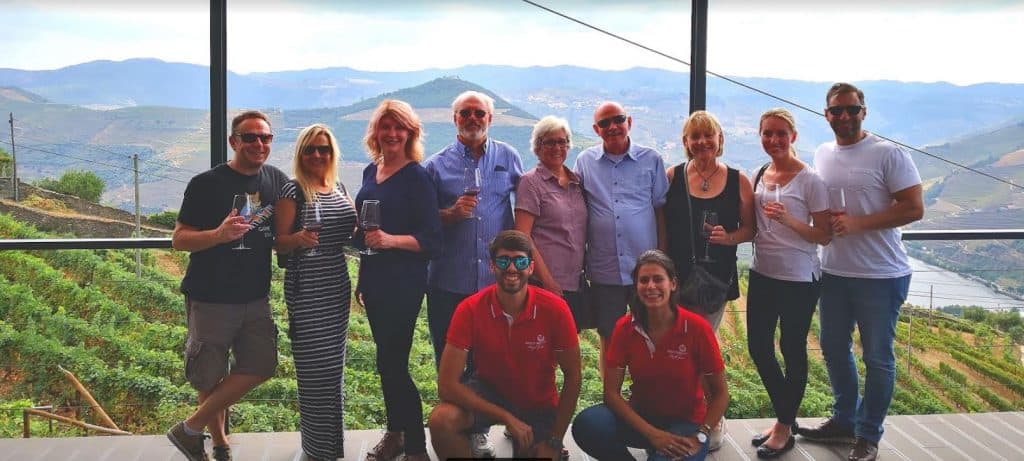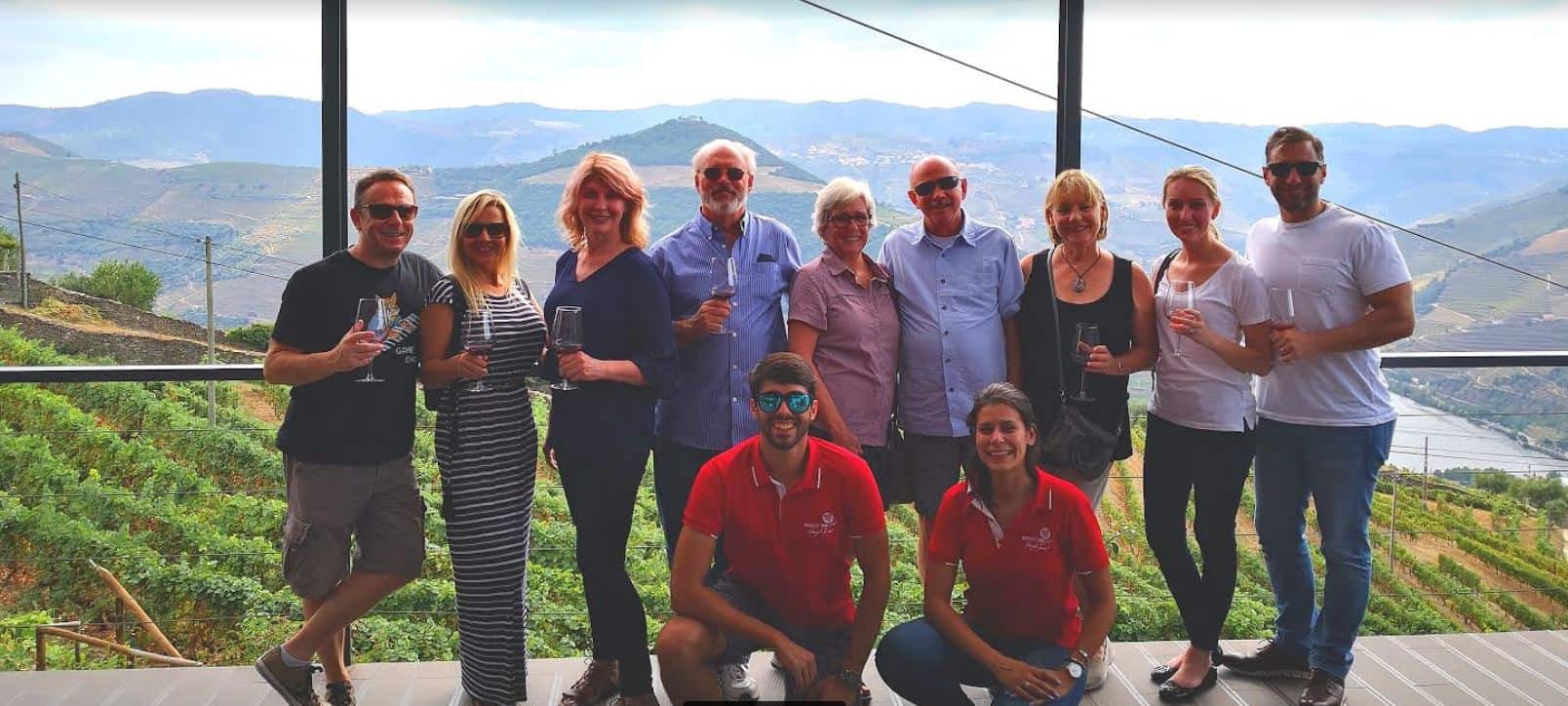 We eventually got dropped back in Porto about 7 pm – sober!
That is not how you want to end a wine tour!
We headed to the front on the river & sat at the front of a little Port shop & had a couple.
We saw the 'Cobbler man' again.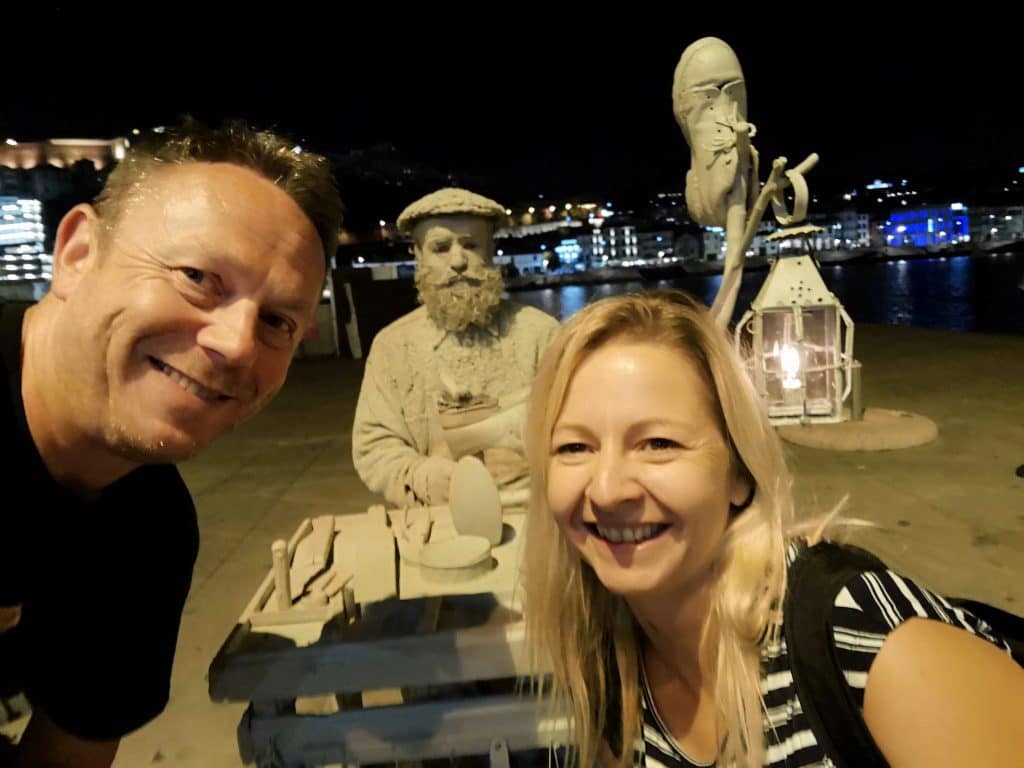 Then had a meal at a place that was a bit shit.
Bed.