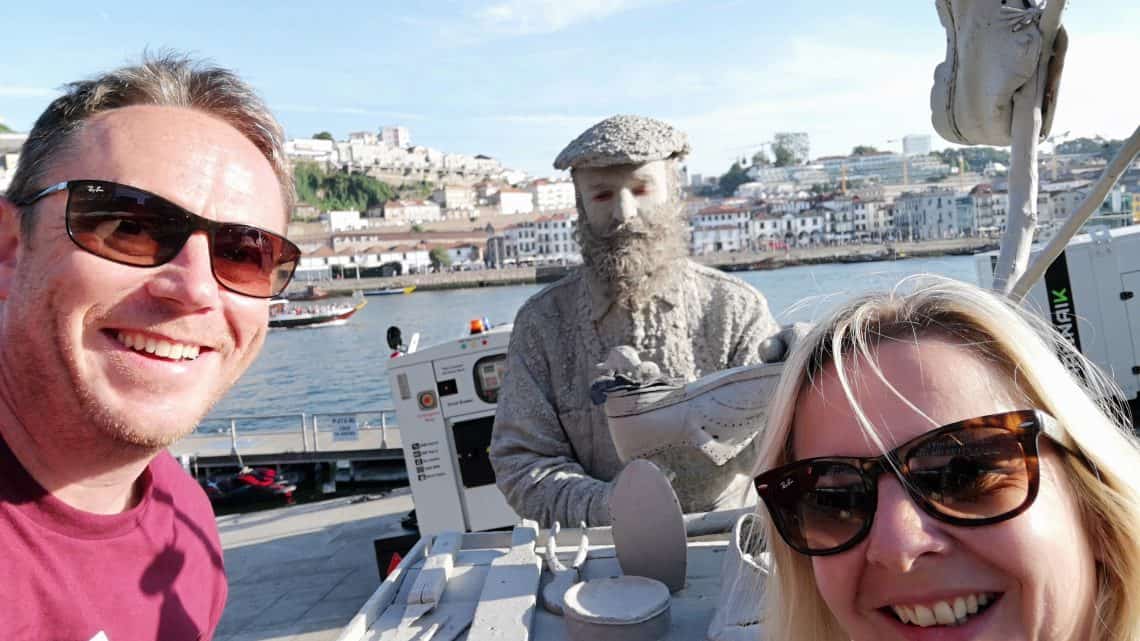 Porto, Portugal Day #4 – Potter, Trams & Wine
Final Day.
Was going to be a long day as our flight wasn't until 10 pm that evening.
Today was a 'tick all the remaining boxes' days.
This started early with queuing up for tickets to get into a bookshop!! WTF!
The Harry Potter Staircase Porto!
5 Euro each.
Why?
Because it has a 'swirly' staircase that Harry Potter author JK Rowling, in theory, was inspired by.
Mental.
As I have said before – "Potter Shits Gold".
Next tick box was to get on the Tram & go to the coast. Only about 20 minutes journey.
It was nice to have a wander about & then have a beer on the front.
Wandered some more & found a 'Burger Restaurant' that also served craft beer! – Wooohooo!!
That was nice.
We wandered more until the coast was pretty much done. On wandering back we stumbled upon a park with toilets in an old impressive building.
But.
Better than that.
It was next door to crazy golf!!! & there was 2!!!
Alas, one was shut for refurbishment.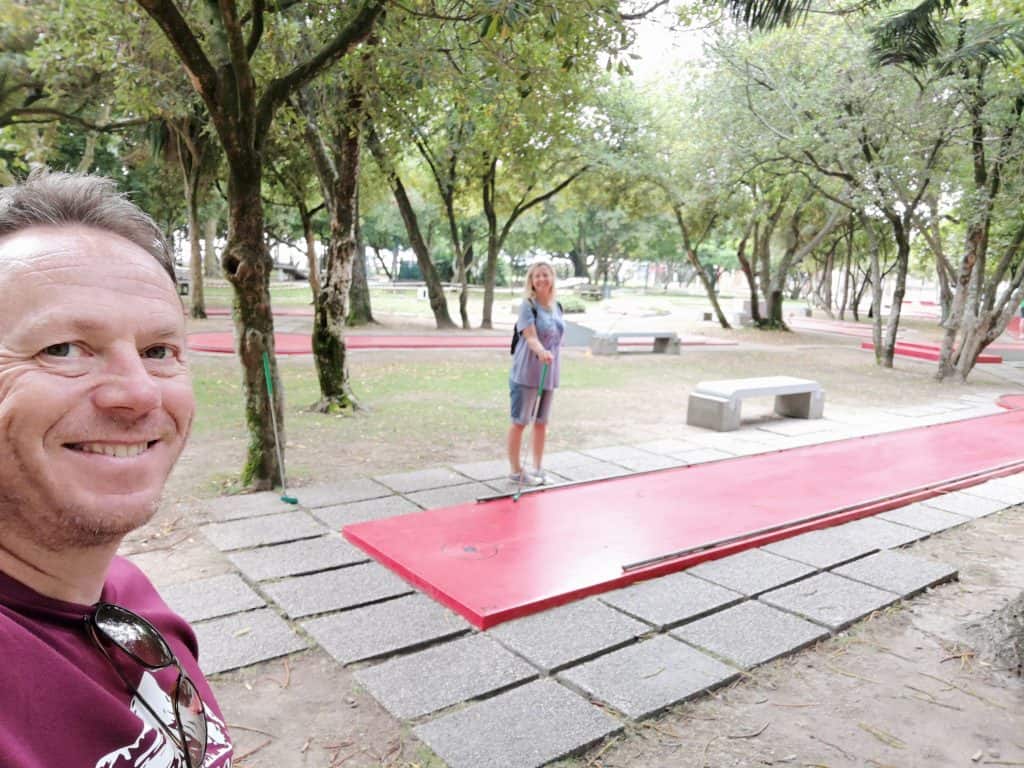 Then back onto the Tram into Porto.
Wine & Watching – A Lovely End To A Lovely Weekend!
More wandering looking at stuff & buildings. By this time we'd had enough.
So onto the waters edge/front where we sat with a few white wines & just people watched in the sun. There were a few 'turns' on that played music & sang. A very enjoyable time.
Finally, time to go & the last picture with 'Cobbler Bloke'.
Metro back to the airport & we went straight to the lounge. I had 2 credits & the card expired today. Technically it wasn't valid, but the guy let us in.
Airport Lessons – Look At The App
We merrily sat & drank wine and gin and filled up on sandwiches.
Finally, we left & we learnt a very important lesson.
Always check the EasyJet App!!!
We sat by the bastard gate for 3+ hours as our plane was delayed but the boards didn't say.
The App does!!
We could have spent that time in the lounge grazing on booze & grub.
Chances are though, we would have been shitfaced. A risk I would have been prepared to take.
Arrived back in Luton about 3 am. Great little trip.