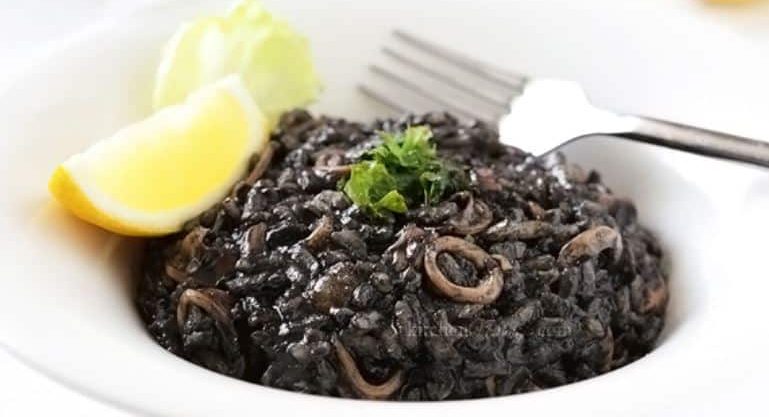 The 5 Best Restaurants In Split, Croatia – Our Picks.

Deemed to be the pearl of the Adriatic Sea, Split is the second-largest city in Croatia after its capital city of Zagreb.
You have decided on your Split vacation and next step to the process is looking into places to eat in Split.
This is some of the most important decision for a Split vacation for so many people – where are you going to eat?
What are the best restaurants in Split? Where can we get the famous black risotto? What are my options for food in Split Croatia?
Humming with traditional Old World atmosphere, yet still exhibiting a smattering of fresh quality, the place moreover appeals to visitors with its delicacies for dinner in Split.
Below are the five best Split restaurants (according to our experiences):
Best Restaurants in Split Old Town – Our Picks
Zinfandel Food And Wine.
The ambience may be more like a superior wine bar, Zinfandel Food and Wine is a contemporary joint in the city centre. Embellished with vibrant floor-to-ceiling windows and exposed brick walls, the food here is first-rate.
Match your selection of more than a hundred Croatian bottles and international wines with a vast array of cold platters and tapas.
Venture by for the afternoon meal to sample cuisines like roasted Adriatic octopus salad, ricotta-stuffed calamari or oxtail ravioli. You may also reserve a table for the evening for selections that include braised veal tongue, filet mignon with sweet potato, and saffron risotto.
If you are looking for a full Dalmatian culinary encounter, the five-course menu will do the trick for you. http://www.zinfandelfoodandwinebar.com/
Konoba Matejuška – Home Of The Black Risotto.
This warm, traditional tavern is found in an alleyway a few minutes from the seafront. They are experts in well-prepared seafood at no-fuss prices by the weight.
Konoba Matejuška occupies the ground of an old Dalmatian property that was constructed in the 19th century.
Reserve ahead or be early for this dinner in Split opportunity as there are only about five tables compressed into the street-level dining area. This lends it to be one of the best restaurants in the Split old town.
The speciality of this restaurant is their black risotto so make sure you order the dish on your visit. http://www.konobamatejuska.hr/
Uje Oil Bar.
Uje Oil Bar is a stylish café located right in the heart of Split, launched a few years back by local delicatessen specialist and olive oil retailers. This restaurant provides breakfast, a small but steadily changing selection of the main menu, a few tapa-style dishes, and samplings from its collection of more than 40 olive oils.
With a passionate emphasis on the finest of Mediterranean cuisine, dinner in Split in this bistro's welcoming farmhouse kitchen is the ideal companion to any Croatian food experience.
The menu adjusts according to what is available each season. Even so, you can always soak your crispy bread into savoury olive oils, along with a sample of local soups, marinated fish, cold cuts, and satisfying pulse dishes.  http://www.oilbar.hr/
Restaurant Dvor.
Situated a stone's throw away from the seaside path heading right down to Bačvice Beach. Dvor is an enchanting café and restaurant with stunning views over the sea and a relaxing outdoor garden.
Make a dinner booking in advance to get hold one of their best tables. The diner has a spectacular location, excellent food, and attentive personnel. A few were prepared on a charcoal grill, their fish and meat dishes are exceptional.
The place might be a bit expensive, but is a pretty good value for your money. https://www.facebook.com/Dvor.Split/
Restaurant Makrovega – Vegan Restaurant in Split
Hidden away on a lane and behind a courtyard, this meat-free destination serves vegetarian, macrobiotic, and some raw foods. Croatia is a country that takes pride in its cured meat and seafood, so it is usually difficult to discover a place that specializes only in vegan and vegetarian dishes in Split.
Since 2003, Makrovega has aimed to improve healthy eating and encourage plant-based nutrition through the use of legumes, organic grains, and fresh vegetables. This Split vegan restaurant is a must-try place to eat in Split Croatia for vegetarians.
Sample a tasty selection of soups, stews, pies, salads, and pasta, even while keeping an eye on the revolving food list as per the chef's unique tastes. Bear in mind, drinking alcohol and smoking is restricted in the restaurant.  http://www.makrovega.hr/
So the above are my picks of the best restaurants in Split old town & surrounds. The restaurants tend to stick to tried and true favourites to satisfy their customers & this is exactly what we wanted on our Split vacation.
Please note, we have mentioned various dishes that were available when this was written – if you want to try one of them, PLEASE check with them before you go for dinner in Split! The menus may have changed since our visit!
There are a few exotic dining places, but grilled fish, stewed meat, fluffy pizza, and homemade pasta are the comfort foods that you will discover on most of their menus.
Here is a little Google Map of the above 5 best restaurants in Split (as we see them)- #2 is the black risotto restaurant.