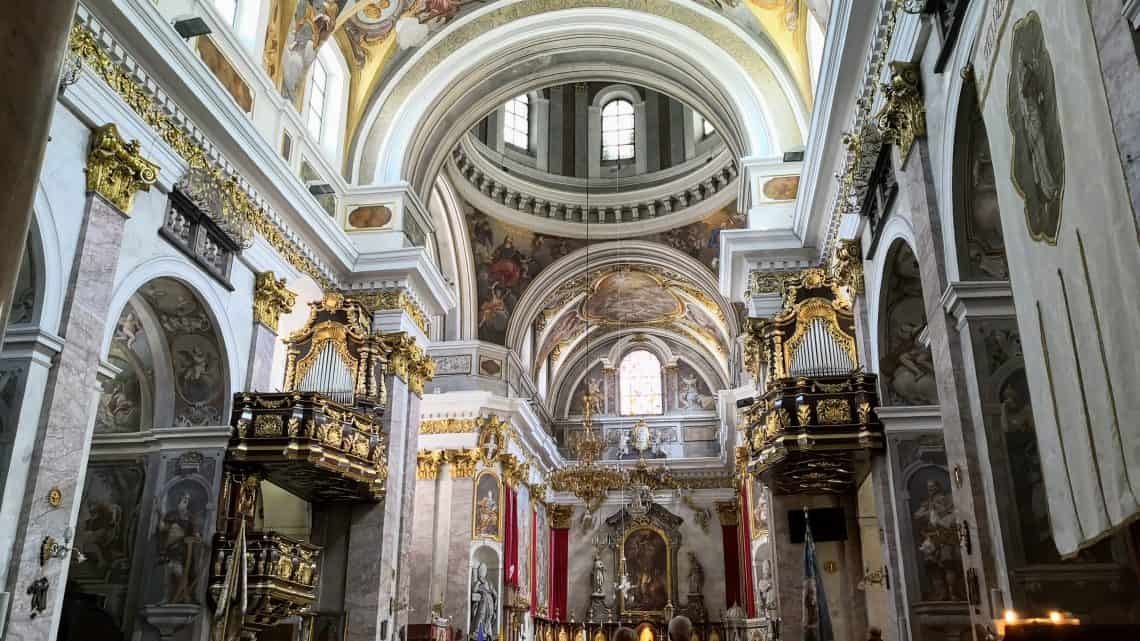 Ljubljana, Slovenia – A Gem Of A Place That Serves Craft Beer – Day #1
Well, the first thing to say is what a destination for a short break!
We loved it. Part of this was because Ljubljana also sells craft beer!
We were there for 3 nights & was pretty much perfect.
We stayed in an Airbnb.
Through the accommodation, we organised a lift from the airport when we arrived.
He did indeed turn up….but it was a car that could have been described as a 'works van'!
It was so full of shite that I had to sit in the front as the back seat was so full of crap.
Anyway, we got to the accommodation only to find the entire street that apartment was on was being dug up. We also couldn't 'check-in' yet as it hadn't been cleaned so we changed into shorts & off we went.
Not the best of starts if we are honest.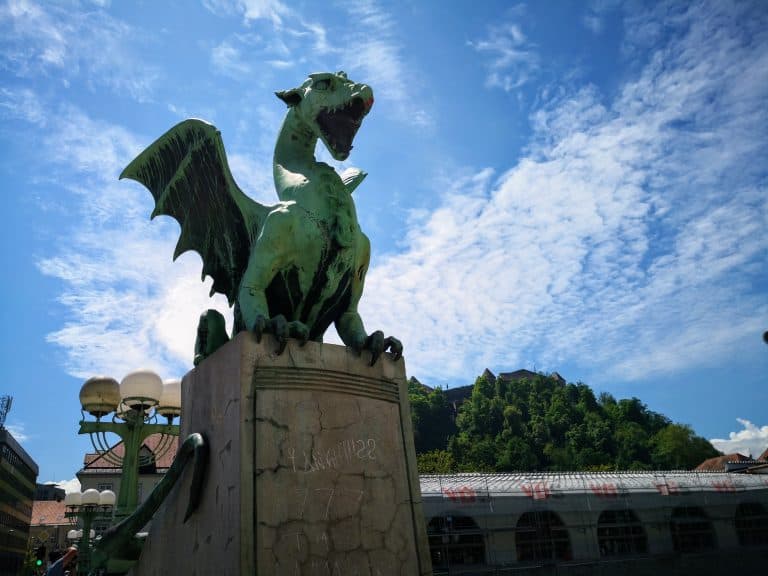 Anyway, within 10 minutes all had turned around.
The sun was out & our apartment was a 3-minute walk from where the centre starts & right by 'Dragon Bridge'.
We then discovered what we had read about which was something they do on Friday's which is a lot of Ljubljana restaurants take over the central square with stalls selling their specialities – It is called Ljubljana Open Kitchen –  'The Open Kitchen'
Ljubljana And Craft Beer – They Have Embraced It!
There is also beer!
And true to the articles we had read, they have indeed embraced craft beer!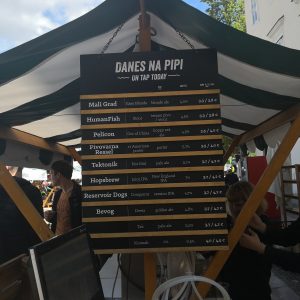 We then proceeded to have a wander about. This is when we discovered that it is not that big & ideal for a weekend away.
This then leads to an afternoon that I am ever sure we will be able to repeat.
We were relentless.
We ticked most of the Ljubljana 'To Do' boxes in one full-on day!!
We did the famous sausage place – Klobasarna
We went into the famous church in the centre. It is the one with the 3D door showing what I think as bishops. I have to say it was one of the most impressive churches I have ever been in – it was stunning!! – Cerkev Marijinega oznanjenja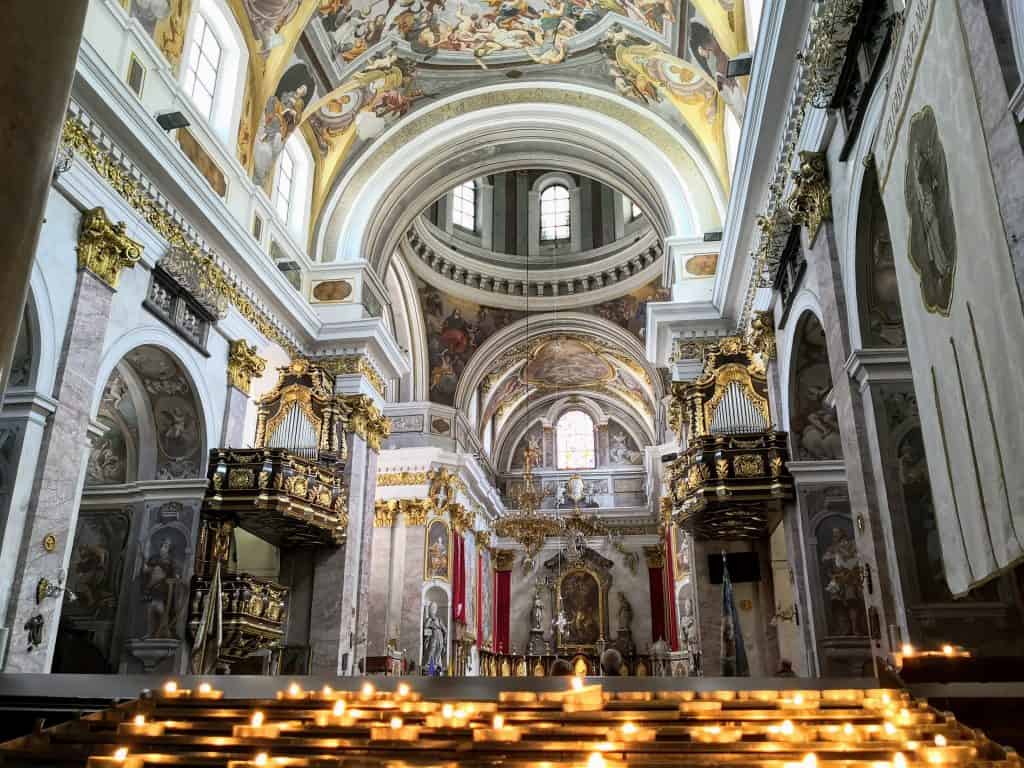 We walked up to the castle & didn't even use the lift! We also managed to get to see what we wanted to see of the Ljubljana Castle without paying which was the view & get some photos!
Below is a photo from the Castle.
We did the boat tour along the river & under some the 17 bridges the capital has including the 'Triple Bridge'. The tour left from the also famous bridge covered in padlocks.
Walking Tours – The Must Do Of A City Break?
We came off the boat & went straight to a walking tour of Ljubljana.
They all have excellent reviews and were free. We turned up, wandered around for about half an hour listening.
Then we decided we were bored shitless & went back to the 'Eating & Drinking' square AKA the Ljubljana open kitchen to partake in some food & refreshments.
And relax!
This was great. We tried a few dishes from a few stalls washed down with a Ljubljana craft beer in the sun.
We also discovered that some of the stalls sold wine & were more than happy selling you a glass of wine in a very nice glass & trusted that you would bring the glasses back!
Ljubljana is also very well known for ice cream which quite frankly is a dream come true for me!
Also very impressive cake shops. The ice cream is SO good and such high quality, a far cry from Mr Wippy!! (which I do still like to be fair!).
Then more wandering.
At this point, we have had a few ales so it was decided that we should have some coffee & bit of their famous cake – Prekmurska Gibanica
We then went to the hotel that had a rooftop bar (we think it is known as the Ljubljana Sky Bar) (Ljubljana Skyscraper) to get a drink & look across the city & across to the see the castle.
We got there & the view was pretty good – the Sky Bar service, however, was shite! So we took pics & fucked off!
Is It Worth Doing The Union Brewery Tour Ljubljana?
No Idea. Didn't Bother!
We then walked to the brewery that exists in Ljubljana – Union Brewery. We considered doing the Union Brewery tour but decided against it & just went there for a beer. Pretty glad as they just seemed to do the 'usual' – Lager & Bitter. No IPA's or Pales etc that we could see….not quite the Ljubljana brewery craft beer heaven we were after!
Lajbah Serving Ljubljana Craft Beer  – Lots Of Choices
Next was walking to find one of the craft beer places – Lajbah – we sat outside & got a couple of Spank Paddles to try  – lovely!! It included a few ' punch' in the face' stouts.
We then pretty much cooked! So back to the apartment & got a pizza from across the road.
Nice little place but by Christ did it give me indigestion & trapped wind. Holy shit that was not a pleasant nights 'sleep'!!
To make life easier for all those who love their craft beer, I have made a Ljubljana Map highlighting those places that sell the delights of IPA's, Pale Ales, Stouts, Sours & the like.
Enjoy!
Want to read more? – Check Out Ljubljana Day #2 & #3