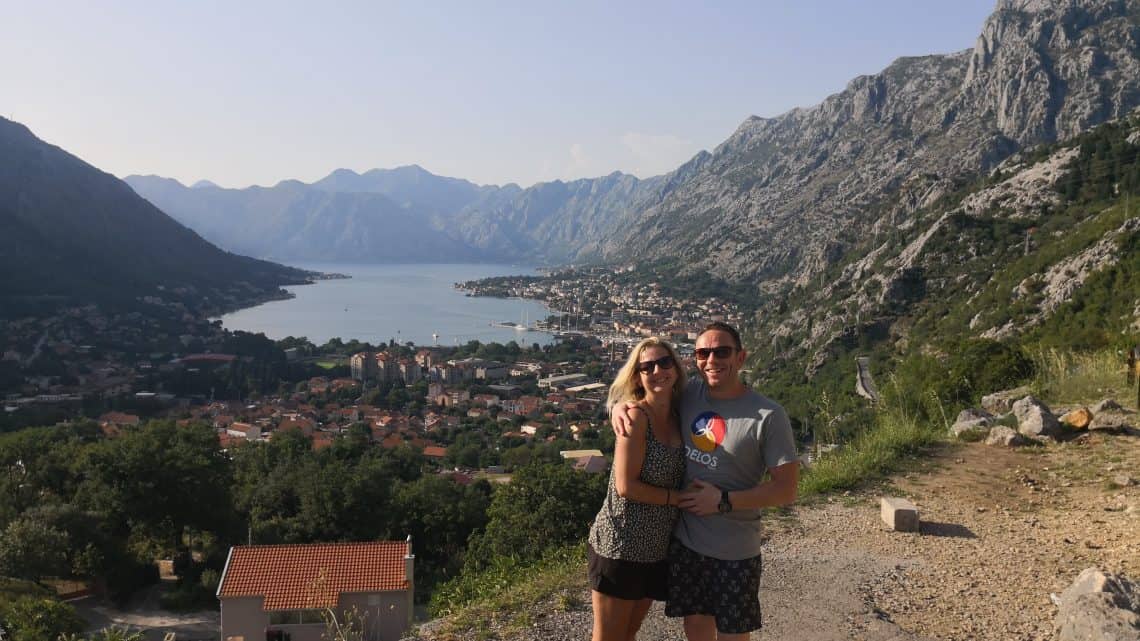 Montenegro Day #3 – Budvar, Sweaty Steve, Jaz Beach & Footy
Day Trip.
Met guide (Illija) at 9.
Montenegro is an absolute nightmare in the morning. So so many tourist buses & people from the cruise ships.
Budvar Old Town – Hitler & Beer
Budvar old town. Lots of little streets on the coast with a beautiful view (not Kotor beautiful, but still pretty impressive).

Bought a couple of bits including a magnet for Lisa (aaaaaaah bless!)
……& a Hitler beermat.
The artist had done loads of stuff all using the same 'Hitler Character'. What a cool little 'Art Gallery' it was – non-profit & money went to a kids charity.
The Hitler stuff was a very small part of it!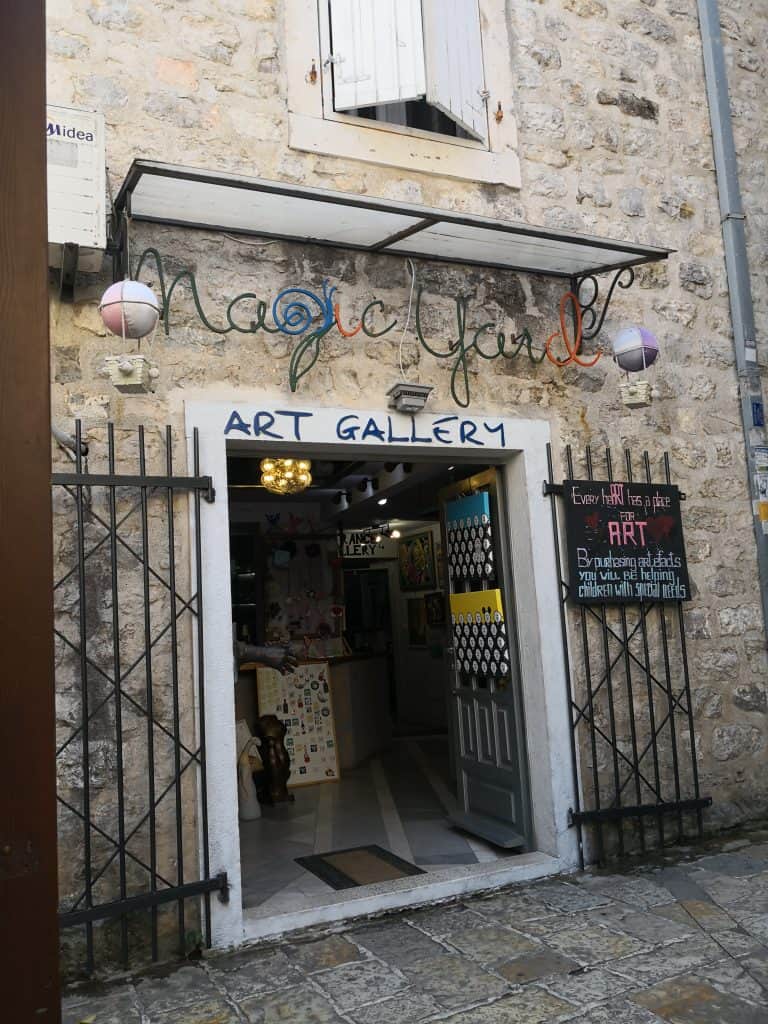 Sat & had 2 beers before meeting the guide.
Saw this & couldn't resist videoing it.
[videopress XQPP9pd8]
Lunch Overlooking Sveti Stefan
Went to 'Sweaty Steve' for lunch. Restaurant overlooking it.
Seafood risotto each + bottle of wine (obviously!).


Then went to Jaz beach for a few hours.
2 sun loungers & brolly 10€.
Picked up 5.45 & back to Kotor.
England Win On Penalties – Who'd Have Thought!
Settled in at Jazz bar next to our hotel to watch England v Columbia in World Cup. 1-0 to us but Columbia equalised in last minute.
Extra time & then penalties – we won on penalties!! WTF.
Had 2 massive slices of pizza whilst watching.
Bed.
Google Map – Day #3