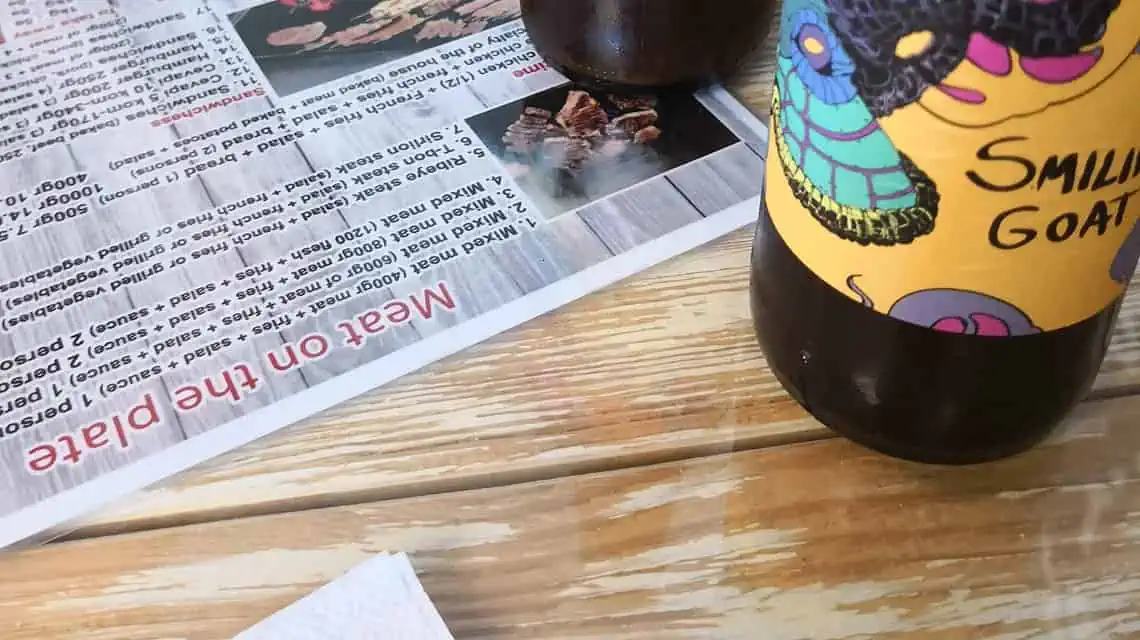 Montenegro Day #4 – Tivat, Awesome Tangja and Craft Beer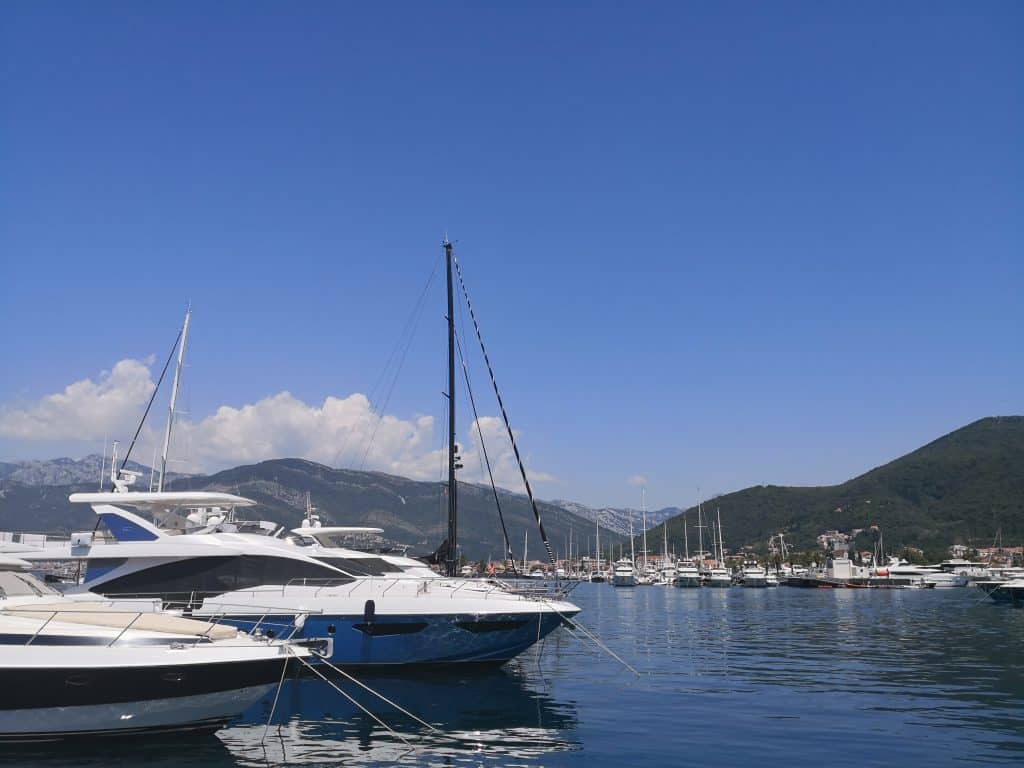 Later start – 9 am Brekkie.
Local Bus To Tivat To Visit The MarinaWander to find the bus station. W bought tickets to Tivat – one way 2.50€ each. Waited about 25 mins.
Was about 15 mins away through the tunnel.
Coach stop was about 1Km walk to the 1st marina! Bastard! I thought it would be in the centre – Nah! Walking along a road in 30+ degrees of heat with no shade!!
Marina was nice & did a lot of walking!
Found a little bar next to the water & was cheap – we thought we would have our eyes taken out with it being a Marina. Rich people can also be tight.
WhatsApp Will about Biggin's yacht…. but the selfish bastard had sold it!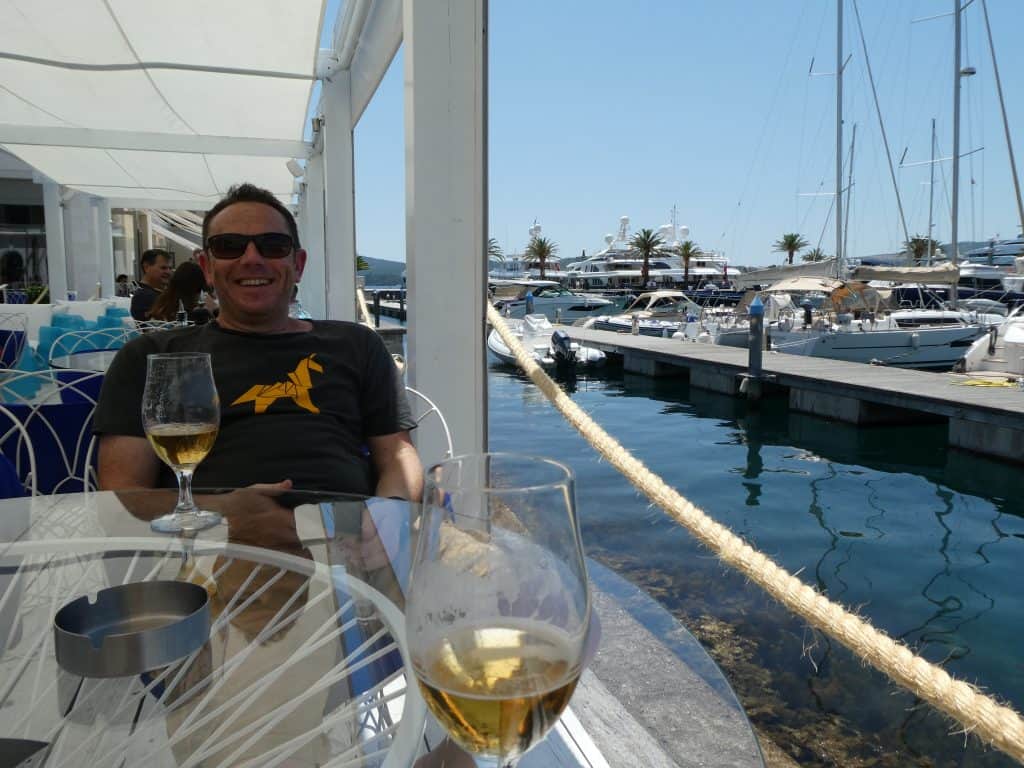 We got a cab back & told him to stop at 15€.
A Craft Beer Selling BBQ Meat Restaurant – Magic!
We then stopped at THE BBQ place – #1 on TripAdvisor – BBQ Tangja
Awesome.
The owner was very charismatic. They also sold craft beer! 2.5€ – Smilin' Goat (brewed by Fabrika brewery) I had read on TripAdvisor that they do amazing roast potatoes – so I mentioned it to him whilst we were eating & sure enough, over he popped with some & just dumped some on our platter
Lots of food – spot on! Full meal for us both & 4 IPA's – 25€ – #boof
Sunbathing Low Point
Wandering to the other end of Kotor to see it & try and find a bit of beach to layout in.
Really hot.
Lisa found a spot, but I was way too warm & sought shade curled up behind what can only be described as a big pineapple. Not a 'holiday highlight'.
Had a few wines & eventually a bowl of pasta in a lovely little square – Konoba Roma – The food wasn't 'amaze-balls'. Still, it was in a lovely position & the staff seemed very nice & attentive, and quite a few people around us were back again.
Got a few small red wines for the mountains 3€  – 187ml.
Bed ready for the start of the 'real tour'.
Google Map – Day #4