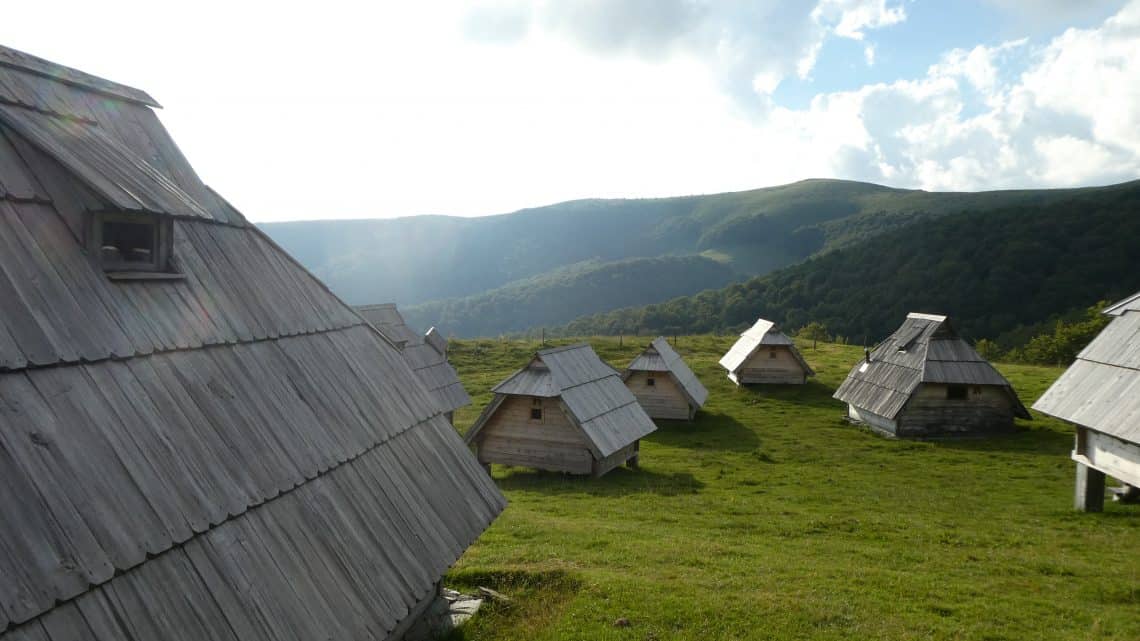 Montenegro Day #5 – Driving, Shrines, Bees & An Eco lodge
The last brekkie at Kotor – 8 am. New people had arrived for the trip.
2 minibusses. Lisa & I were with a family of 4. Jennifer, Stuart, and their 2 kids – Calum & Abigail.
The 5 girls had Carl & Sharon.
The Gang Is Together & The Driving Begins!
Lots of driving!!
Stopped at an awesome viewing point where we could see Kotor & Tivat.
The 1st proper stop was the NjegošMausoleum. Very impressive.
Nearly 500 steps to the top. The views were beautiful.
They take this guy very seriously – Petar II Petrovic-Njegos
The guide Illja was very passionate about it & never turned his back to the 'shrine'.
The next stop was a monastery. It was lovely & had other lovely gardens.
Next stop lunch. Girls didn't hear that all the food came with potatoes so ordered more! SO many potatoes.
Lunch, Beer, Bee's & Liquor
We had beer & wine. Nobody else did! Why is that!?
On 2nd ordering a few others 'loosened up' & had beer.
The group starts to chat.
Next stop bees.
Bee Safety First – Bee Safety Second – Bee Safety Always!
Wow, talk about over-egging the bee safety!
We were told about 50,000 bees in a hive & how they were going to take the top off!
We had bee hats & were even given other stuff to cover arms etc.
He removed the lid!!!!
49,987 bees remained in the hive & about 13 hung around for a bit on the honeycomb & then went.
The ants on everyone's feet were more of a nuisance!
Next up, honey tasting & liquor drinking in a 'cabin' in his garden. 3 types of honey served with dumplings & 3 types of liquor.
– Plum with honey – lovely
– Chokeberry – lovely
– Plum – Firewater – holy shit!
Eco Lodge In The Mountains
Next stop was our home for the night. The 1st Eco Lodge.
Transferred from transit vans into a few 4×4's to go up the mountain to the lodges.
Wicked little place.
Communal showers & toilets. #19 cabin.
Basically – 2 single beds, that was it – no electricity or lights – this is where you appreciate the little light on your phone!
An Eco Evening Of Fine Dining?
Had the meal that night. An experience! Didn't get a picture of it though!
– Soup – Warm water with tiny bits of carrots & noodle. It tasted of water with lots of oil in!!
– Main – bits of meat on lots of fat & bone! Tomatoes.
– Desert – Watermelon.
Beer 2€ – we only 5 between us!! Nearly teetotal!
I'd put that down as an evening detox.
The stars were amazing.
J & S tried to sort a pot noodle for the kids. It is really hard to get hot water. I gave up in the end!
Lots of people were blinded by the smoke from the fire in the shelter. It was a shame the tables weren't a bit bigger as we were all split across 2 tables.
It was a great little place that they rebuild each year as it gets covered in snow.
One night was enough though.
Carl apparently went arse over tit down the hill in the night as Sharon wanted to go to the toilet. He was half asleep & half pissed – he rolled & rolled & rolled, stopping at the feet of a cow which was merrily eating.
No Google Map – we were 'off the grid for 24+ hrs & no WiFi so Google has no idea where the fuck we were! (& in fairness, neither do I!).