Budapest Day #4 – Rain, Heights, Expensive Potatoes And Cheap Wine
Pissing down – we had done really well weather'wise – today it was pretty much lashing it (still warm tho!).
We wandered about & found the Central Market – a massive place full 'shit-naks', meats & stuff.
The World's Most Expensive Potatoes!
We were starving & found a place doing food. We then purchased some of the most expensive potatoes ever eaten! – they were just potatoes with salami meat & onion but despite being 'dirty' & hitting the spot they were not cheap! We also spent ages waiting as a Chinese tourist kept ordering stuff!!
World's Smallest Bottle Of Prosecco!
Gerbaud Cafe – Prosecco & 1 cake – lovely place, not cheap – we ordered what turned out to be a tiny individual bottle of bubbly between us!
St Stephens & went up 2 lifts with Oz couple – did try the stairs but f*** that, they were spiral & 'open' – no way!!
The view was impressive but the day was dismal & dull with grey skies.
Wine – Craft Beer – Cheap Wine – Home
Then we went wandering for wine – there was supposed to be a good place near us…..it was shut!
So – Craft beer hunt – we found a place! – First Craft Beer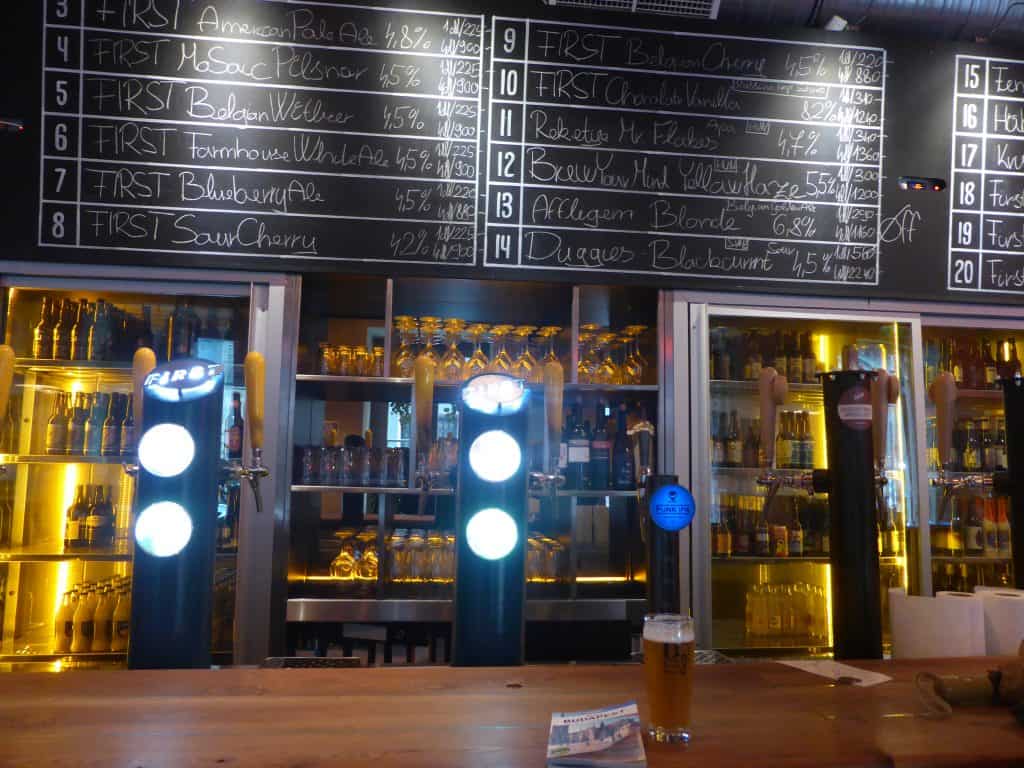 Simpla Kertz for cheap wine.
Back to Circus to pick up our bag & then bus to the airport (very busy!).
We were in & through pretty quickly & had a few hrs to spare so we did a lounge using Dragon Pass @ airport.
Decent flight & then got Spearhead taxi home by just ringing them when in the drop off zone & answering when they ring!! – means we don't have to mess out with the tosser that are Addison Lee!! (& no I'm putting a link to them!!).